Training
The WV Prevention Research Center is always interested in partnering with graduate students on research endeavors. Here are some words from past and current graduate students at the WVPRC:
Faculty Mentorship -  We are committed to providing mentorship and guidance to junior faculty as well as to more senior faculty who have decided to expand their activities to include new areas of investigation, teaching, and service. Faculty mentorship in research, research leadership, service, and teaching is a crucial component of our mission.  Mentorship areas include;
community-engaged and practice-based research
building multidisciplinary research teams
child and adolescent health
tobacco use
obesity
diabetes
metabolic diseases
multi-component
behavioral prevention interventions;
participatory and systems evaluation; 
knowledge translation and dissemination.
Mentorship may also include best practices for considering service opportunities to the university, local community, state, and nation as well as teaching effectiveness and delivery. The WVPRC also connects researchers to community, public health, and practice partners through our Community Partnership Board and through other venues to facilitate the conduct of community-engaged research and research translation. If you are interested, please contact Peter Giacobbi at peter.giacobbi@mail.wvu.edu. 
Graduate Students - We are always interested in partnering with graduate students on research endeavors. Several WVPRC researchers are faculty members in the School of Public Health and would welcome the opportunity to work with graduate students. Public health students in pursuit of an MPH are especially encouraged to contact PRC researchers to discuss their practicum projects. If you are interested in working with the WVPRC, we encourage you to contact Peter Giacobbi at peter.giacobbi@mail.wvu.edu. 

Undergraduate Students - If you are an undergraduate student from anywhere in the university and believe you can contribute to the success of WVPRC by doing an unpaid internship or independent study project, we encourage you to contact Leesa Prendergast at eprendergast@hsc.wvu.edu.

Community Members - WVPRC staff are heavily involved in public health and community-based participatory research. We have an interest in partnering with intra- and extra-departmental researchers from WVU and other institutions of higher learning. Research ideas that move the PRC toward the fulfillment of its mission and goals will be considered. Our staff can help with grant-writing, statistical analysis, and methodology concerns. Researchers need not be traditional public health researchers. For example, the fields of psychology, communication studies, and geography (among others) can contribute much to the body of knowledge that helps public health professionals make good decisions. Communities interested in participating in a PRC program, intervention, or research endeavor are also encouraged to contact Micah Gregory at micah.gregory@hsc.wvu.edu
Hear what current and former students have to say about their experience with the WVPRC: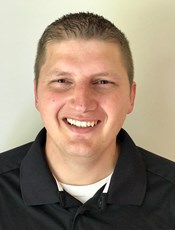 Adam Keath, Ph.D., CPASS 
'Working with the prevention research center as a graduate student was an amazing experience. I was able to get hands on experience working directly with an existing physical activity intervention that I would have other wise not have seen. As a new professional, It was extremely helpful to see the scope of the efforts required to manage a large grant project and to see how all of the pieces fit together to achieve the goals of the project. As a student, it made my studies that much more meaningful to be allowed to make a difference in a real-world setting!'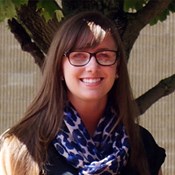 Stefanee Van Horn, Doctoral Candidate, CPASS 
'Working with the PRC allowed me to take skills I had developed in classes and apply them to grant projects I worked on with the PRC. The researchers and staff I worked with provided an environment for me to grow as a researcher and I always felt supported if I was unsure about how to handle a task. Through my involvement in the grant projects I worked on over the past few months, I was able to learn about the communities within West Virginia in a way that I would not have had the opportunity for otherwise.'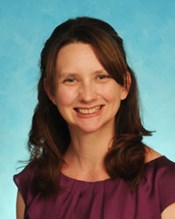 Traci Jarrett, Ph.D. 
'I was fortunate to work with the West Virginia Prevention Research Center as a doctoral student in Public Health Sciences. The WVPRC helps to train students, like myself, in applied research that is relevant to communities throughout WV.  It is a unique experience in the school of public health to be fully immersed in community engaged research and have that inform research priorities, intervention design, and implementation.  Working with the WVPRC also allowed me to form lasting relationships with faculty and community mentors that ultimately shaped my academic and professional experience.