Hannah Meeks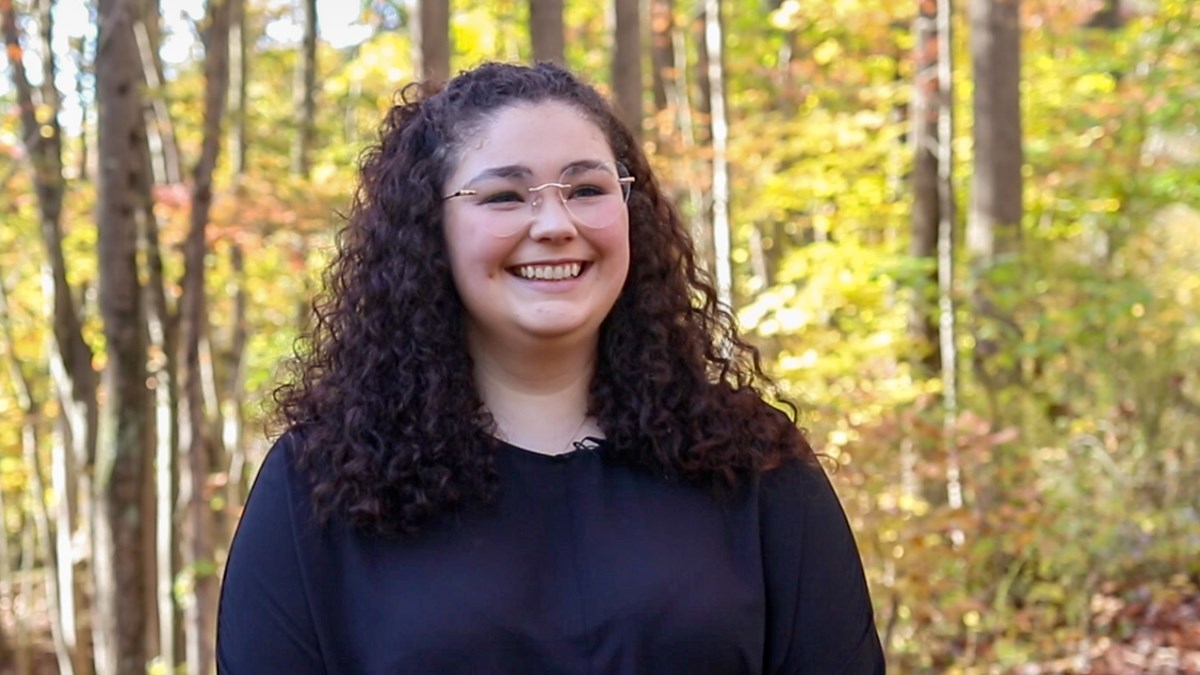 There is a great sense of community here and it's amazing how quickly WVU and Morgantown will become a home to you.
A recent WVU School of Public Health alumna, Hannah Meeks discovered her desire to help others through higher education while serving as a Dean's Ambassador during her undergraduate studies. The Dean's Ambassador program allowed her to represent the School through various programming and outreach activities, including visiting with prospective students. Now, as a recruitment specialist, she gets to combine her love for public health and higher education to help other students find their path.
Tell us a little bit about your job.
I am the college recruitment specialist for the School of Public Health and I work primarily with undergraduates. I help students find out if public health and WVU are the right fit for them, as well as help them with the application process and answer any and all questions they have about college.
What is your favorite part about your job?
I enjoy meeting different people and learning more about who they are and why they are passionate about public health.
Why did you decide to come to the WVU School of Public Health?
I initially came here as a student and had chosen to study public health at WVU because of the support system within the School of Public Health and how many opportunities there are for people in the programs. As an undergraduate, I worked in recruitment as a Dean's Ambassador and learned that I loved working in higher education and recruitment, so I decided to stay after I graduated in 2020.
If you could do another job for just one day, what would it be?
A florist.
Do you have any recommendations of things to do in Morgantown for students?
Coopers Rock is one of my favorite places to go, its really beautiful there. Casa D' Amici is a great place to eat on High Street!
What advice would you give to students just starting in the program?
Get involved! Talk to your professors and join student organizations like the Student Association of Public Health. Getting involved within the School will open up so many doors for you and really enrich your time at WVU.
What advice would you give students as they prepare for their post-graduation lives?
Don't be so hard on yourself. Learn that it's okay to make mistakes and instead of treating them as a failure, see them as an opportunity to learn.
Where is the best place you've traveled to and why?
Outer Banks, N.C. I love the beach and that area is really beautiful.
What do you like to do in your spare time?
Play video games!
What are you listening to these days?
Lately, I have been listening to a band called "The Front Bottoms" a lot.
Any fun facts about yourself?
I have a pet tortoise named Deno!
Interested in learning more about the School of Public Health? Feel free to contact Hannah – she'd love to hear from you!