Cassie Bambrick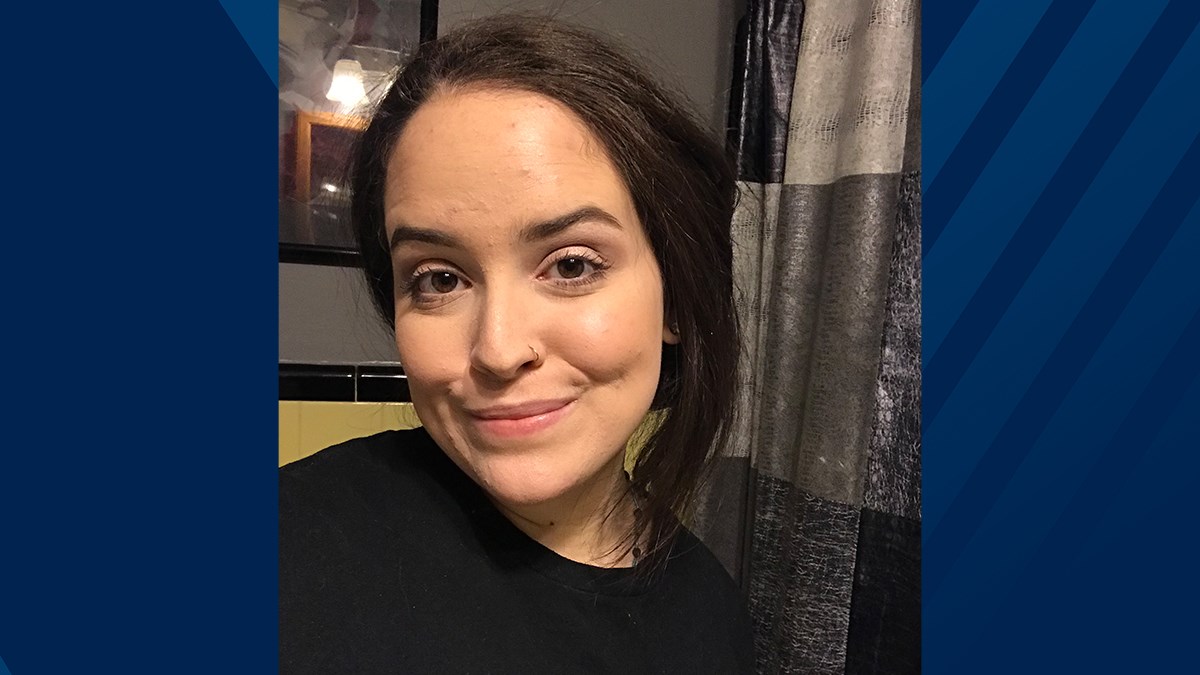 The professors are so passionate about their classes and students. You'll find a professor you enjoy and, in turn, it will open a lot of doors for you.
What does public health mean to you?
I like to tell people that while medicine is more treatment, public health is prevention (though they can intersect.) We're sort of like puppet masters pulling the strings on researching how to have a healthier and happier population.
When did you know that you wanted to study public health?
I learned about public health while still in high school. I took a personality test to match us with careers and after receiving a public health career in that list, I fell in love with the field. I saw how much I can do with it without needing to go to medical school or some other professional program.
Why did you choose to study Public Health at WVU?
I was already looking at WVU for college and I saw how engaging the recruitment team was. I also liked how I was able to gain perspective of a completely new environment with a diverse group of people.
Have any particular faculty members made an impact on you while at WVU?
Dr. Michael McCawley has impacted me at WVU by allowing me to do research with him. It gave me a job, and helped build my knowledge about public health, along with skills that set me apart from others. Scot McIntosh has also been a cheerleader for me, encouraging me to do what I want and sees potential in me when I do not see it in myself. Also, Dr. Ruchi Bhandari has made a huge impact on me as a student and public health professional. She is very responsive to students, is extremely encouraging, and really wants to see her students succeed.
What is an interesting experience you've had during your time at WVU?
Doing research with faculty has been a very interesting experience. I have been able to strengthen my research skills and gain real life experience on how the field of public health works and operates. I have also been able to engage with communities I wouldn't have otherwise.
Tell us about your field placement experience.
My field experience was with a non-profit organization called Think Kids. I wrote blog posts, made graphics and collected survey responses for the organization. We wanted to see if certain counties had resources for children in schools, and if not, why. I learned how to do qualitative research and synthesize information for the public. I have been able to report findings to spark advocacy efforts and contribute to an important project for kids in West Virginia.
What would you tell future students about WVU and the School of Public Health?
The faculty at the School of Public Health genuinely cares about you and their students. They always want feedback and want you to engage with the school. They seem to be one of the most caring schools to their students, and they always have opportunities for you to gain experience outside of the classroom.
You've spent part of your academic journey during a very unique time in our history, what has been the good and bad about studying public health during a pandemic?
One definite positive about studying public health during this time is people actually knowing about public health now. I think it has also shown that public health matters just as much as medicine. Difficulties are the level of misinformation; people think I'm biased since I'm studying this major but they listen to sources known for being biased and spreading misinformation. It has also been difficult to see some of the decisions being made around the community that seem to have little to no rationale, and no consulting with public health faculty or students.
What do you plan to do after completion of your degree?
After graduation, I plan to start grad school to get my MPH in Epidemiology at Temple University. My ultimate career goal is uncertain now, but I would like to be a professor at some point in my life.
What advice would you give to your freshman self?
It may not seem like it now, but you will make friends, just relax and all will fall into place.
What will you always remember from your time at WVU?
I will always remember the people I have met and friends I have made along the way. I also will remember the faculty at the School of Public Health and how they are dedicated to their students.
What do you think is the best tradition at WVU?
For sure FoodFest, it's a highlight of my school year.
Is there something people would be surprised to learn about you?
I'm left-handed. People always seem surprised by that. I also can (barely) play guitar.