WV Prevention Research Center partnerships support youth well-being during pandemic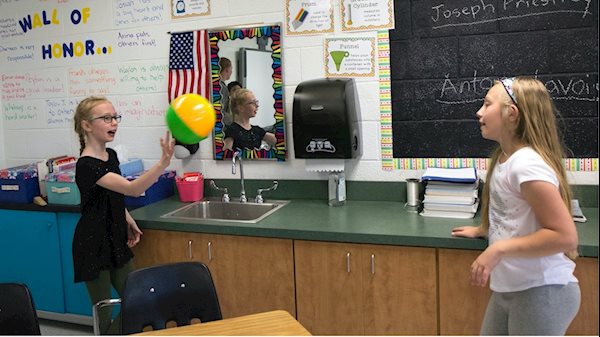 Cough, shortness of breath, fever and headache are just a few of the physical symptoms experienced by people infected with COVID-19. Other symptoms for those affected by the pandemic include fear, anxiety, changes in sleep and difficulty concentrating.
As we have learned through research over the past few months, children are not immune to any of the symptoms caused by the pandemic. While physicians treat patients who have contracted the illness, the West Virginia Prevention Research Center (WVPRC) is partnering with organizations that provide support to West Virginia's children and families whose social, mental and emotional well-being has been impacted.
Housed in the West Virginia University School of Public Health, the WVPRC is one of 26 research centers in the United States funded by the Centers for Disease Control and Prevention (CDC) with a focus on public health in community settings. As a part of its mission, the WVPRC is utilizing strong partnerships to support mental health and evidence-based programs to build youth and community resilience during this uncertain time.
"The work we do at the WVPRC would not be possible without the partners across the state who do the critical work of supporting kids and families," says Traci Jarrett, PhD, WVPRC director of youth and community resilience. "We are fortunate to be able to build on these existing partnerships to support physical, emotional and mental health across WV."
When children were abruptly sent home from school and extracurricular activities were canceled in March, it was apparent that the WVPRC could help meet the needs of West Virginia's children through its partnerships with organizations including Mindful West Virginia, Save the Children and Think Kids, among others.
The WVPRC's partnership with Mindful West Virginia included the creation of a strategic plan that guides development, implementation and evaluation of support services for youth and families to cope with stressors, in general, including those associated with COVID-19. Prior to the pandemic, Mindful West Virginia had already established relationships across the state, such as with schools, making it a natural fit for providing support as children and families adjusted to the ever-changing situation. The WVPRC is also partnering with Rapid Response WV to assess the evolving needs of children and families as a result of COVID-19 across the state with the intent to help community governments, social service organizations and schools respond quickly and plan for an ongoing response as this crisis continues.
A partnership with Save the Children, nationally and in West Virginia, provides a similar focus on youth and family resiliency.
"Save the Children's mission is to give children a healthy start in life, the opportunity to learn and protection from harm," says Cathryn Miller, deputy director of Save the Children West Virginia – Rural Education. "Strong partnerships with organizations like the WVPRC are vital to ensuring we are able to achieve our mission."
The focus of the WVPRC's partnership with Save the Children has been the organization's national Journey of Hope program. Journey of Hope was developed by a team of public health experts in 2007 following Hurricane Katrina to help children and adults cope with traumatic events, and was brought to West Virginia in 2016 after deadly floods devastated the area. Its eight-week program assists children and families in identifying and managing their emotions and developing healthy coping skills as they go through stress associated with natural disasters. The two organizations are working together, along with collaborators at the University of Kentucky, to incorporate issues related to chronic stress, including COVID-19, into a Journey of Hope program for Appalachian youth. Once developed, the program will be evaluated in West Virginia and Kentucky.
"By addressing children and families' emotional needs, helping them develop healthy coping skills and building resiliency in their lives, children and families will be better equipped to deal with chronic stress and the uncertainties that come with COVID-19," added Miller. "As children go back to school this fall and the pandemic continues, Save the Children's ongoing relationship with the WVPRC is even more critical to providing these supports to West Virginia's children and families."
All of the struggles faced by children in West Virginia can especially hard on those in the foster care system. To provide additional support to this vulnerable group, the WVPRC will be partnering with Think Kids enhance coordination among West Virginia's health care, public education and child welfare systems. Think Kids launched in January with a focus on children's overall health, and the organization's importance became even more evident just two months later as the first COVID-19 cases were reported in the state.
With the start of school following Labor Day, children in West Virginia are starting to get back into a routine. However, that routine will not allow for their lives to go back to "normal," making the WVPRC partnerships across the state even more important as they adjust to the ongoing changes surrounding COVID-19.
-WVU-
jw/09/16/20
---
CONTACT: Nikky Luna, Director of Marketing and Communications
School of Public Health
304-293-1699; nikky.luna@hsc.wvu.edu