Panel discussions examine what it means to live in an equitable society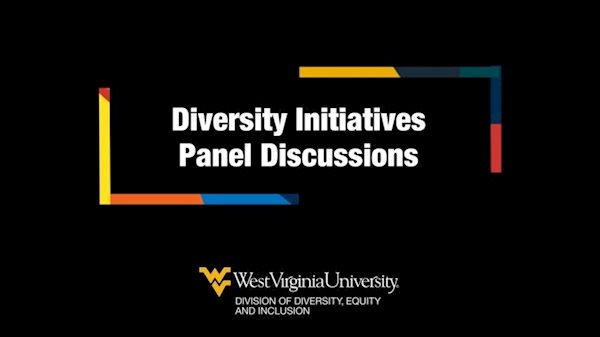 The Division of Diversity, Equity and Inclusion, in partnership with campus leaders, is hosting a series of panel discussions this summer, exploring the structures of oppression and creating an opportunity for the Mountaineer community to re-examine and relearn what it means to live in an equitable society.
A recording of the first panel discussion held June 23, Identifying and Combating Structural Racism, is available. Panelists include:
Linda Alexander, Senior Associate Dean for Academic, Student and Faculty Affairs; Professor – School of Public Health

W. Constinia Charbonnette, Assistant Dean of Graduate Programs – John Chambers College of Business and Economics

Cris Mayo, Director of the LGBTQ+ Center and Professor in Women's and Gender Studies

James Nolan, Professor and Chair of Sociology – Department of Sociology and Anthropology, Eberly College of Arts and Sciences
Here's what's coming up:
6/30/20 @ 2:30 p.m. - Know Justice. Know Pride.
Each year in June the LGBTQ+ community and allies take to the streets to celebrate Pride. This year, marked by the COVID-19 pandemic and the ongoing protests against racial injustice and anti-Black violence, Pride 2020 serves as an opportunity for reflection. Pride traces its origins to resistance against police brutality - led by Marsha P. Johnson and Sylvia Rivera. In this moment, we must recognize the intersections of identity and the ways racism, transphobia and homophobia are manifestations of the same structural disenfranchisement, and we must identify ways to work in solidarity as we envision a new community.
J. Spenser Darden, Director of Diversity Initiatives and Community Engagement will serve as moderator. Panelists include:
Megan Gandy, MSW, Ph.D., LCSW, Assistant Professor at Eberly School of Social Work
Ellen Rodrigues, Ph.D., Assistant Director, LGBTQ+ Center and Assistant Professor in Women's and Gender Studies
Additional panelists are pending confirmation of their availability
For more information, visit the Diversity Initatives Panel Discussion site.