WVU, CDC report mask observation results for week three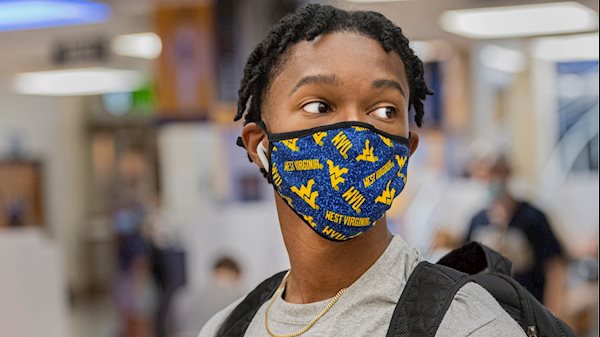 The School of Public Health and Centers for Disease Control and Prevention reported an increase in the number of individuals who wore masks when compared to previous weeks in an ongoing mask observation study that began Oct. 5.
For the week of Oct. 26, observers reported that 348, or 84.3 percent, of the 413 individuals observed were wearing masks. This is compared to 83.8 percent and 79.6 percent who wore masks in weeks one and two of the study, respectively. For additional data, refer to the table below.
The primary purpose of the seven-week mask observation study is to estimate the percentage of people within the WVU community wearing masks correctly and, ultimately, increase the proportion of people who use masks correctly. Observing mask use can assist universities with determining the adherence among students, faculty and staff to inform public health decision-making.
Use of face masks has been shown to reduce transmission of SARS-CoV-2, the virus that causes COVID-19.
The eight School of Public Health students who underwent mask observer training will continue to conduct observation sessions through Nov. 22.
Related resources, including data for weeks 0-3, can be found below.
Previous reports can be found here:
-WVU-
nl/11/03/20
---
CONTACT: Nikky Luna, Director of Marketing and Communications
WVU School of Public Health
304.293.1699