WVU in the News: WVU experts encourage public to be more active in reporting child abuse and neglect cases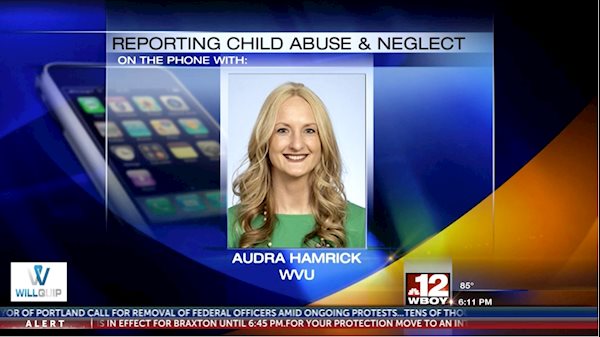 The decline in reports of cases of child abuse and neglect over the last few months is raising red flags for public health experts at West Virginia University.
The decline in reported cases is a result of children being stuck at home and isolated because of COVID-19, experts believe. This according to a WVU press release, which states that victims cannot leave these isolation settings and therefore, have no outlet for escape. Furthermore, Audra Hamrick, the WVU director of Public Health Practice & Service Learning, said children don't have access to teachers, coaches, daycare workers and others who care and are mandated to report cases. The problem is further exacerbated, she said, because many people who are not in a career where they are mandated to report simply don't have the know-how of what to do in these cases.