WVU public health and preventive medicine physician earns board certification, helps address state's growing need for preventive medicine specialists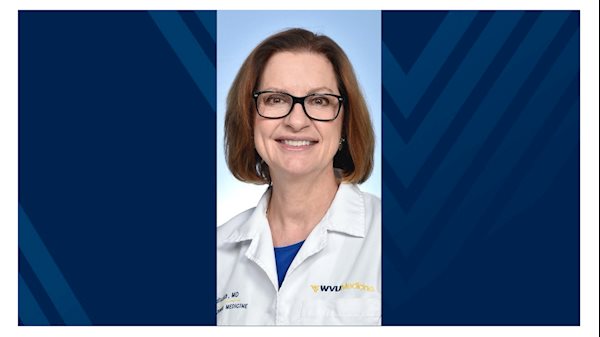 Jennifer Lultschik, MD, MPH, director of the Public Health and General Preventive Medicine Residency Program in the School of Public Health, joins the short list of preventive medicine physicians in the state who have achieved board certification from the American Board of Preventive Medicine (ABPM).
With an ongoing shortage of public health and general preventive medicine specialists in West Virginia – a state with a dire need for physicians with expertise in preventive medicine – Dr. Lultschik's board certification helps address this critical shortage by further bridging the gap between clinical practice and population health.
"The specialty of Public Health and General Preventive Medicine addresses health at the population level, working to improve healthcare access, community health programs and health outcomes, and West Virginia University is the proud home of the only such program in the state – in fact, in the entire Appalachian region," said Lultschik, who is also ABPM board certified in Occupational Medicine, having graduated from WVU's residency program.
"West Virginia has both challenges and opportunities in population health, and the goal of our program is to build a strong network of certified Public Health physicians committed to reducing disparities and improving health outcomes in our state," she added.
ABPM board certification demonstrates a physician's exceptional expertise in a specialty and/or subspecialty of medical practice and is a peer-developed, externally-validated program which serves as recognition of a physician's dedication to a higher standard of care.
Lultschik's certification reflects the top-tier training WVU's Public Health and General Preventive Medicine (PH/GPM) residents receive.
"Dr. Lultschik's notable accomplishment is a key component of our plan to address West Virginia's shortage in formally-trained public health physicians" said Chris Martin, MD, MSc, Designated Institutional Official for Graduate Medical Education in the School of Public Health and director of the Occupational Medicine Residency Program, which recently earned reaccreditation. "Dr. Lultschik's leadership of our new Public Health and General Preventive Medicine residency will be critical to supply the next generation of practitioners for our state and the Appalachian region."
Currently, there are less than a dozen physicians in West Virginia who are board certified in PH/GPM, and even fewer – only two, including Lultschik – who hold board certifications in both PH/GPM and Occupational Medicine.
"The majority of physicians tend to stay in the geographical area in which they obtained graduate medical training," Lultschik said. "We are looking to attract enthusiastic young physicians to the specialty, as well as working to develop innovative ways to make board certification possible for physicians who are already hard at work in our County Health Departments. It's an exciting time for Public Health and General Preventive Medicine in West Virginia!"
-WVU-
nl/02/03/21
---
CONTACT: Nikky Luna, Director of Marketing and Communications
WVU School of Public Health
304.293.1699