Community Partnership Board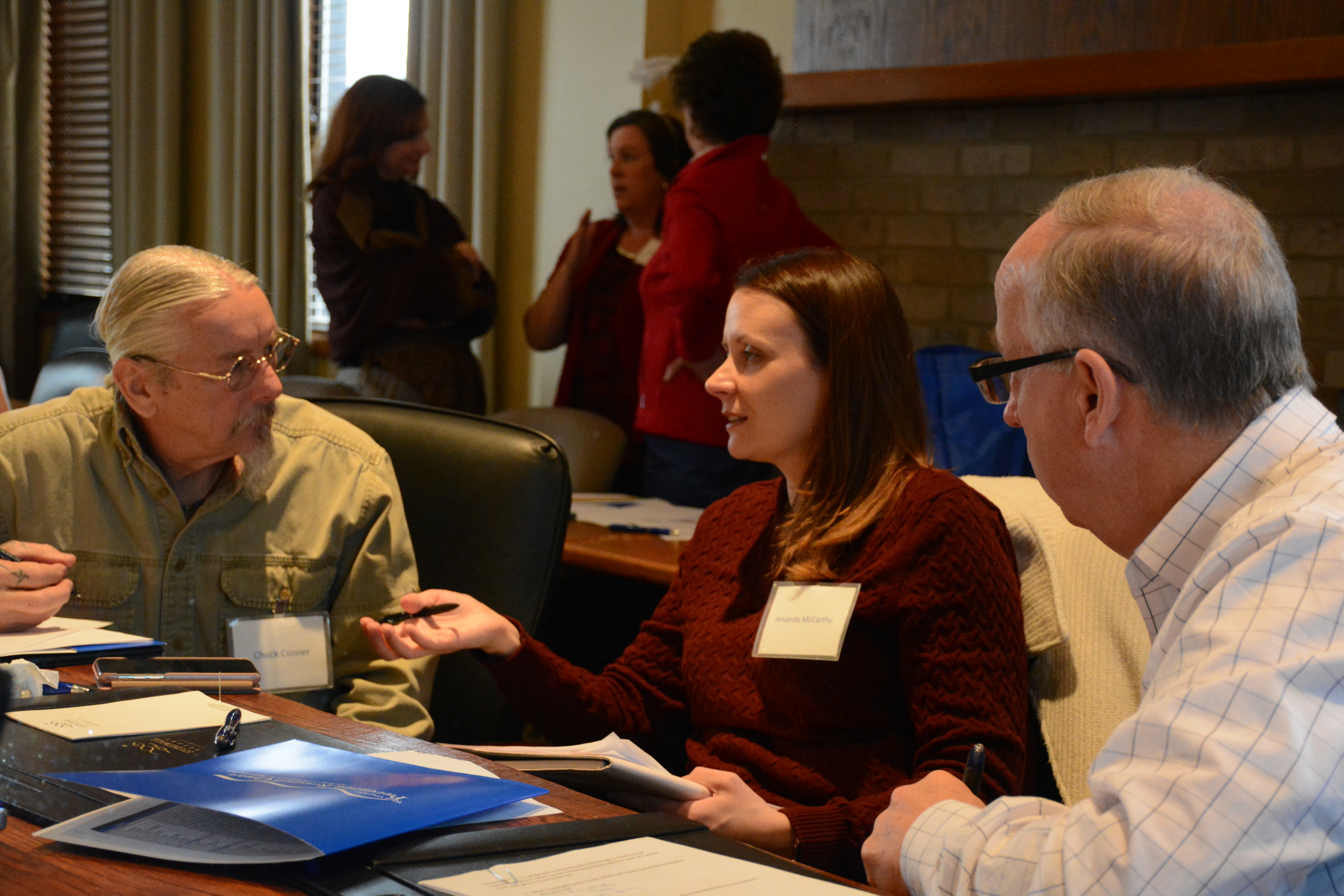 As part of the National PRC network, we bring academic researchers, community members, and public health agencies together to collaborate on developing effective strategies to promote health and prevent disease. One way we bring people together is through our Community Partnership Board (CPB).The CPB membership consists of a balance of community, local/regional, and state-level members. These members represent diverse cultural and geographic communities in West Virginia. The CPB makes every effort to maintain a broad representation.
Below is a list of our current Community Partnership Board leadership and members and their affiliations. 
Leadership
Drema Mace - Co-Chair | Vice-President, Community Engagement and Development at WVSOM
Christine DeRienzo - Co-Chair | Humana
Jill Nolan - Vice Chair | Faculty - Concord University
Patti Crawford - CDC PRC Community Committee Representative
Chuck Conner - CDC PRC Community Committee Representative
Members
Michael Brumage - Medical Director | Cabin Creek Health Systems
Kathy Brunty - Coordinator, Partnerships for Success | Community Connections
Darryl Cannady - Director, Southern Central Educational Development
Terri Gogus - Therapist, Project Hope for Women and Children | Marshall Health
Idress Gooden - Community Member
James Kerrigan - Director, Division of Tobacco Prevention
Amanda McCarty - Assistant Professor, WVUIT
Tom McGraw - Assistant Professor, WVUIT
Christine Merritt - Community Member
Cathryn Miller - Save the Children
Jill Nolan - Human Performance Faculty Concord University
Melody Osborne - Adolescent Health Initiative Coordinator, RESA VI
Tony Richards - Save The Children
Anita Stewart - Fayette County Health Department
Richard A. Wittberg - Washington County Health Commissioner, Marshall University
Jessica Wright -  WVBPH, Division of Health Promotion and Chronic Disease