Community Partnership Board
A message from our community leaders: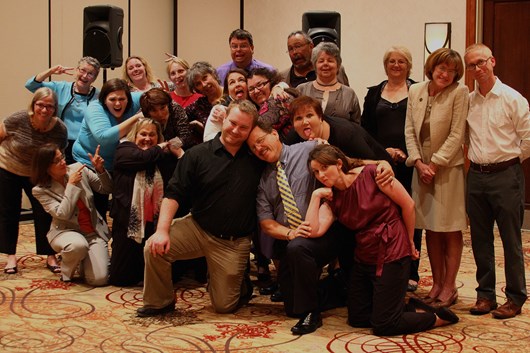 There is growing recognition that "traditional" research approaches have failed to solve complex health problems in our state; our communities demand sustainable research addressing locally identified needs. The community partnership board is a collaborative approach to research that equitably involves all partners in the research process and recognizes the unique strengths that each brings. The community partnership board gives the state and local communities a voice in what research is sought and how it might be implemented.
West Virginia celebrates its diversity in the varied landscape within its borders: From the fruit orchards and chicken farms in the Eastern Panhandle – To the metal plants and gas wells in its Northern Panhandle – Through the vast beauty of the Fields & Streams from East to West through its Central Region – To the strength of its southern coalfields and ATV trails – To the majesty of its white waters and suspension bridge in the Southeast. 
It is this diversity which reflects in our community board. Its members are scattered from around the state, each bringing a love of the WV people and a desire they achieve the health to which they are entitled. We have so many partners that have helped us throughout the years, we are reluctant to list them all lest we forget to list any, but know we deeply appreciate each and everyone's help and input, both large and small. Thank you from the bottom of our hearts. Thank you also to our researchers from within WVU and in the collaborating partners for listening to the community and respecting the importance of its participation.
We are all the citizens of West Virginia and are full to the brim in the spirit of hard work, generosity, and freedom – "Montani Semper Liberi." 
Thank you,
Tony Richards and Donald Reed
Co-chairs, WV Prevention Research Center Community Partnership Board

gparichards@gmail.com
(304)514-3141
donald.reed@mail.wvu.edu
(304) 436-9008