Sarah Opatz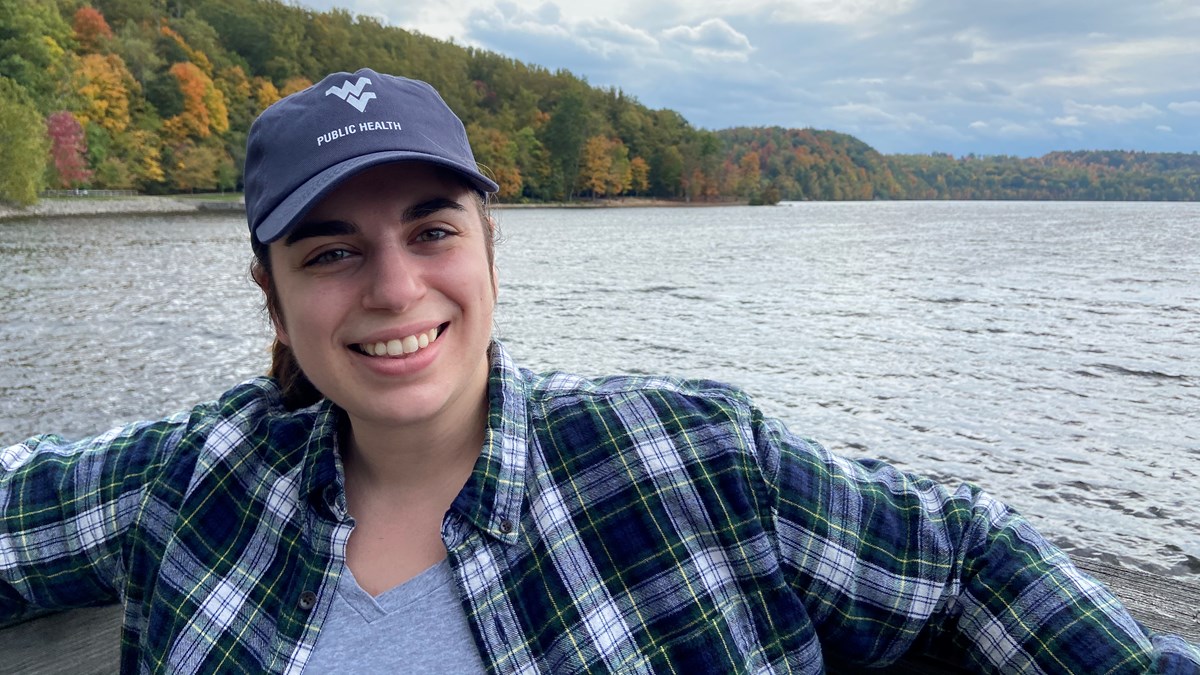 Public health is about serving the public, so try to meet people different from yourself. The sooner you're exposed to different types of people, the better you'll be at practicing public health.
Sarah Opatz accepted the position of developmental advising specialist prior to the start of the fall 2020 semester. In this role, she provides primary academic advising functions to the School of Public Health undergraduate program, regularly communicating with undergraduate students on matters directly related to successful matriculation in the bachelor's programs and monitoring undergraduate student progress. Prior to taking on this new role, she served as project coordinator in the Office of Academic and Student Affairs, a position to which she was appointed full-time in early 2019. Previously, she worked with Dr. Ranjita Misra on her NIH and PCORI grants as a project coordinator/research specialist.
Tell us a little bit about your job.
As the developmental advising specialist, I assist undergraduate students with course registration. I meet with every student individually each semester to check in with them, discuss career goals and collaborate with them on a plan of study. I'm also the first point of contact for undergraduate students if they have any questions (even if it's not scheduling-related). Additionally, I recruit transfer students to the Public Health and Health Services Management and Leadership majors, and I teach PUBH 191: First Year Seminar.
What is your favorite part about your job?
Our students! Public Health students are so passionate about getting involved and helping others. It's a joy to be someone who gets to encourage them and help them reach their goals.
Why did you decide to come to the WVU School of Public Health?
After graduate school, I was working in a sales job to make rent, but I quickly learned I didn't have a passion for sales. I was very grateful for the opportunity to come to the School of Public Health and work as a project coordinator. For the first 18 months, I managed two federally funded research grants, and the next year I assisted with recruitment and retention. Now, I'm the developmental advising specialist and I absolutely love it!
If you could do another job for just one day, what would it be?
Professional photographer at a Beyonce concert!
You have a lot of cool "stuff" in your office. Where did it all come from? And what is your favorite piece?
One of my favorite pieces is a patch I earned from leading the public health session of Merit Badge University for the Scouts. Along with five Dean's Ambassadors, I helped organize a day-long educational event where 23 Scouts earned their Public Health Merit Badge! It was so fun to watch our Public Health students in action, and the Scouts were really interested in the public health lessons.
Do you have any recommendations of things to do in Morgantown for students?
Explore things around town! We have escape rooms, axe throwing, a shatter room, trampoline park, lots of cool cafés and coffee shops around town. Definitely check out Coopers Rock and the Arboretum for study breaks and a change of scenery.
What advice would you give to students just starting in the program?
Public health is about serving the public, so try to meet people different from yourself. Take an LGBTQ+ course as a free elective, learn about Black history or take an introductory-level foreign language course. Volunteer for opportunities that will expose you to those less fortunate than yourself. The public is very diverse, and the sooner you're exposed to different types of people, the better you'll be at practicing public health.
What advice would you give students as they prepare for their post-graduation lives?
Sometimes you need to work in a job you don't like to learn it's not for you. And it's okay if you don't like the first job you have right out of college – take it as a learning experience and find something better. The right opportunity will come at the right time.
Where is the best place you've traveled to and why?
Amsterdam! The people are so friendly, it's easy to navigate, there's a lot of cool things to do (my favorite was the Van Gough museum) and it's such a picturesque city. I'd move there tomorrow if I could!
What do you like to do in your spare time?
My quarantine hobby is doing at-home cardio workouts (almost) daily. I really like the 30-minute HIIT workouts from POPSUGAR Fitness and Body Project! I'm also becoming a millennial cliché and adopting plants. I have 15 already and I love them!
What are you listening to these days?
Michelle Obama has a new podcast I listen to every week! It's so comforting and encouraging that we can handle whatever life throws at us. I definitely recommend it.
Any fun facts about yourself?
I'm a Hufflepuff!