PhD candidate to continue study of diabetes treatment in the Mountain State through national grant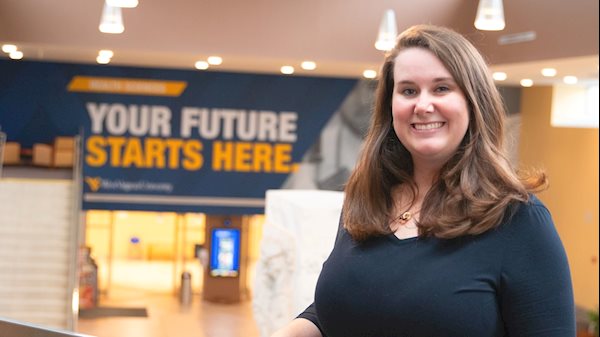 West Virginia University School of Public Health doctoral student Brenna Kirk will be furthering her research on self-advocacy and communication with providers for diabetes patients, particularly in rural areas of the United States like West Virginia.
Her continued research to improve diabetic healthcare in the Mountain State will be funded by National Institutes of Health Kirschstein National Research Service F31 Fellowship Award. Through this grant, eligible predoctoral students like Kirk will receive individualized research training from mentors while completing their own research projects in health-related fields.
Prior to receiving this grant, Kirk had been traveling the country sharing her groundbreaking research to a national audience.
After completing a grant writing course with Dr. Ranjita Misra during the 2021 spring semester, she used her rough draft and developed it through the summer by working with a writing group in the WVU Health Sciences Center's Office of Research and Graduate Education. Kirk's original intention was to gain the experience of applying for an NIH grant, not expecting to receive it.
"It's just another lesson for me in not doubting possibilities," she said.
Through this experience, she plans on shadowing providers at a rural primary care clinic in Rock Cave, W.Va. where she will learn more about clinical diabetes management. As part of this fellowship, she will attend workshops and research conferences, and will be mentored by health communication and health equity experts.
"My research aims to test whether a community-based diabetes education program can help patients living with diabetes in West Virginia to be more engaged and better self-advocates in their interactions and discussions with their healthcare providers," Kirk said.
________________________________________________________________________________
-WVU-
CONTACT:  Nikky Luna, Director of Marketing and Communications
WVU School of Public Health
304.293.1699