Public Health doctoral candidate accepted into renowned CDC fellowship program as an EIS Officer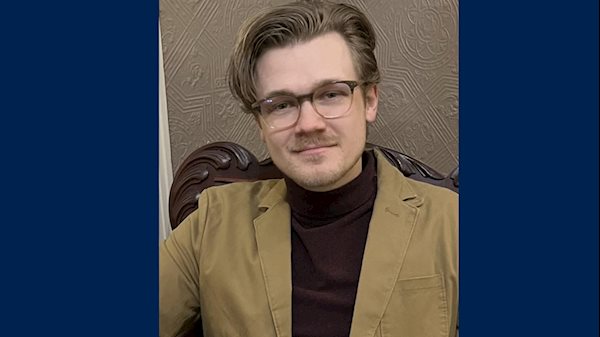 When West Virginia University School of Public Health PhD candidate Eric Lundstrom received a phone call with the opportunity of a lifetime, he almost didn't answer.
"I saw the caller I.D. from Atlanta, Ga., which is where the CDC headquarters are. Normally, I wouldn't pick up because I think it's maybe a spam call," Lundstrom said.
That fateful phone call informed Lundstrom that he had been accepted into the Centers for Disease Control and Prevention's Epidemic Intelligence Service (EIS) Fellowship program as an EIS Officer. Renowned for its investigative and emergency response efforts, the EIS is a globally-recognized, two-year program that gives its fellows the opportunity to learn applied epidemiology and gain practical skills to become future public health leaders. Fellows, also referred to as EIS officers, work with local health departments or at one of CDC's branch headquarters.
"It's definitely a good opportunity to get your hands dirty, so to speak," he said. "It leads to some good connections just by going on all these investigations and talking to different branches and talking to your other classmates, who are other epidemiologists who have similar career goals."
And this won't be the first time Lundstrom has had the opportunity to get his "hands dirty," having worked with the research team that monitored and tested wastewater for the presence of SARS-CoV-2.
"[The hiring manager] liked that I was involved in a wastewater testing project during COVID, where we were testing community wastewater for the presence of viral particles because you shed them into the wastewater," he said. "He told me on the phone, 'you're going have to put away your sewer gloves' when I got the news."
His committee chair and mentor, Stuart M. and Joyce N. Robbins Distinguished Professor Gordon Smith, is also a former EIS officer, and encouraged him to apply for this opportunity.
"The EIS is a wonderful training experience and certainly played a major role in developing my career," Dr. Smith said.
Lundstrom will be investigating new and emerging trends in public health with the Health Informatics branch of the National Institute of Occupational Safety and Health (NIOSH) in Cincinnati, Ohio. He recently successfully defended his PhD thesis and will be graduating in May.
"I'm only a product of all my great mentors and professors, including [Dr. Smith]. So, I've got to give them a shout out," Lundstrom added. "This is exciting because I really like occupational health, and that's one of the focuses of my career so far. This is a dream fellowship for sure."