WVU in the News: West Virginia University to study effect of CBD on drivers with first-of-its-kind simulation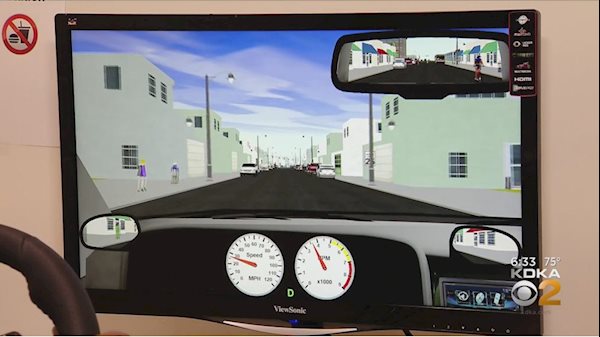 If it seems like CBD products popped up everywhere, it's because they did.
The 2018 passage of the U.S. Farm Bill paved the way for legalized industrial hemp, and an explosion of CBD products hit the market.
CBD oil is touted as a "magic elixir," capable of easing anxiety and insomnia, but does it impact driving? KDKA Investigator Meghan Schiller traveled to West Virginia University for a behind-the-scenes look at the first-ever driving simulation study, hoping to answer that very question as she meets with Toni Marie Rudisill and research assistant Sydney Durrah, senior in the Bachelor of Science in Public Health program.