WVU School of Public Health doctoral student accepts CDC appointment to support national efforts for chronic disease prevention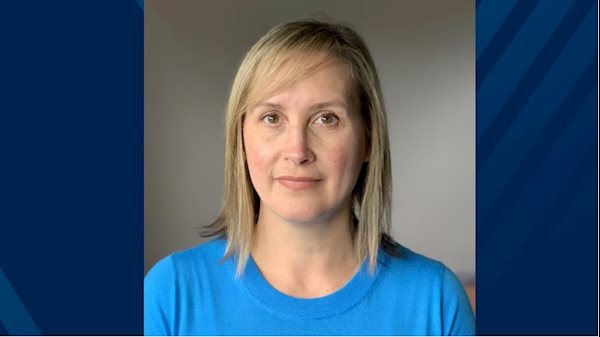 Kerry Gabbert, West Virginia University Extension visiting instructor and WVU School of Public Health doctoral student, is stepping into a role with the Centers for Disease Control and Prevention that will help organizations across the nation further their goals in disease prevention.
One of only 10 members chosen for the CDC's Division of Nutrition, Physical Activity, and Obesity Media Center Steering Committee, Gabbert will serve a two-year appointment. As part of her role, she will help review marketing materials available for free or at a low-cost to non-profits and governmental agencies that educate on heart disease, tobacco use, cancer, and other chronic disease prevention.
"It's a one-stop shop for agencies or groups to find promotional materials," Gabbert said. "Many groups do not have the funds or staffing to develop and test these kinds of materials, so the Media Center can be really helpful."
The new appointment begins around the same time as Gabbert's recently announced role with the National Extension Foundation, in which she'll play a role in bringing public health approaches to Extension's work in local communities.
Both experiences, according to Gabbert, tie in with her area of emphasis in social and behavioral sciences within the WVU School of Public Health PhD program.
"My personal interests are to bring a public-health centered, evidence-based approach to non-traditional partners in a way that is respectful, meaningful and useful," said Gabbert. "The PhD cycle of learning, revising my opinions and beliefs, adjusting my work approach, and seeking new information based on the new approach has led directly to both roles."
Gabbert said the support she receives as a student at WVU has empowered her to pursue new experiences.
"One of the first things I noticed about the [School of Public Health] PhD program was the sense of collegiality and support from the faculty," she said. "As hard as the PhD process is, faculty have been very supportive and encouraging. This has been especially important to me because I continue to work full time and have a family, so the flexibility and support of my professors have been key to any success I have had in the program. "
Non-voting members of the CDC Steering Committee represent different CDC divisions including: the Division for Heart Disease and Stroke Prevention, the Division of Population Health, the Division of Cancer Prevention and Control, the Division of Diabetes Translation, and the Office of Smoking and Health. The remaining five voting members, including Gabbert, represent a variety of institutions including a state-wide department of health, the National Association of Chronic Disease Directors, and a county health department.
________________________________________________________________________________
-WVU-
CONTACT:  Nikky Luna, Director of Marketing and Communications
WVU School of Public Health
304.293.1699