Anniversary Kickoff, Expert Panel: Current Trends and Issues in Public Health and Healthcare
Tuesday, Oct. 25, 10:30 a.m.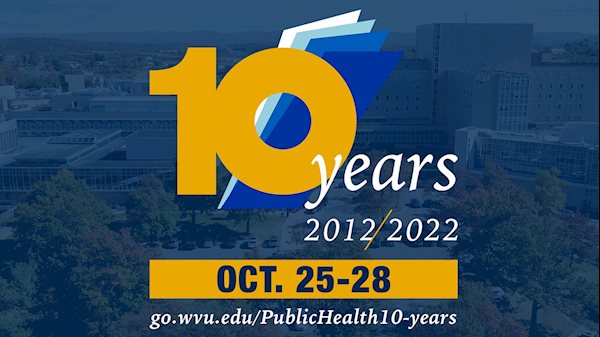 Join the West Virginia University School of Public Health on Tuesday, Oct. 25, at 10:30 a.m. as it kicks off its 10-year anniversary celebration, featuring opening remarks from President E. Gordon Gee, Chancellor and Executive Dean Clay Marsh, Dean Jeff Coben, and others.
Following remarks, Dean Coben will lead an expert panel discussion focused on timely trends and issues in public health and healthcare. Afterward, be sure to stick around for lunch (and cake!) as the celebration continues.
Event details at a glance:
For additional details about the School of Public Health 10-year anniversary event series, visit this page or go.wvu.edu/PublicHealth10-years.