American Public Health Association executive director to deliver WVU School of Public Health Commencement address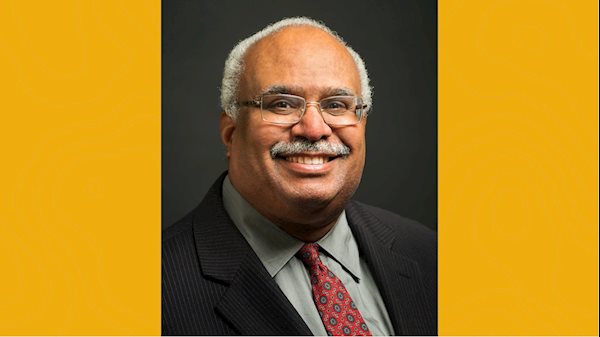 Nationally renowned health policy leader, administrator and practitioner, Georges C. Benjamin, M.D., will address graduates at the West Virginia University School of Public Health Commencement ceremony on Friday, May 12, at 4 p.m. in the Canady Creative Arts Center.
Since 2002, Dr. Benjamin has served at the helm of the American Public Health Association (APHA) – the nation's oldest and largest organization of public health professionals—as its executive director. He is a former secretary of health for the state of Maryland.
"We are honored to be able to host Dr. Georges Benjamin at our Commencement ceremony," School of Public Health Interim Dean Erik Carlton said. "As our graduates embark on the next chapter of their public health careers—whether it be taking the next step in their academic journeys with a graduate degree or immediately stepping into roles that address the growing need to expand and strengthen the public health workforce, there's no one more fitting to send them on their way."
Dr. Benjamin is a graduate of the Illinois Institute of Technology and the University of Illinois College of Medicine. He is board-certified in internal medicine, a Master of the American College of Physicians, a fellow of the National Academy of Public Administration, a fellow emeritus of the American College of Emergency Physicians, and a member of the National Academy of Medicine.
He serves on multiple nonprofit boards such as Research!America, the Truth Initiative, the Environmental Defense Fund, and the Reagan-Udall Foundation. He is also a former member of the National Infrastructure Advisory Council, a council that advises the President on how best to assure the security of the nation's critical infrastructure.
In 2008 and 2014, Dr. Benjamin was named one of the top 25 minority executives in health care by Modern Healthcare Magazine, in addition to being voted among the 100 most influential people in health care from 2007-2018 and one of the nation's most influential physician executives from 2009-2015.
For details related to the School of Public Health ceremony, visit go.wvu.edu/SPHcommencement2023. For the full WVU Commencement schedule and details, visit graduation.wvu.edu.
---
CONTACT: Nikky Luna, Director of Marketing and Communications
WVU School of Public Health
304.293.1699; nikky.luna@hsc.wvu.edu