Fall Undergraduate Capstone Showcase scheduled for Wed., Dec. 7
1-2:30 p.m., Health Sciences North, 2940 A/B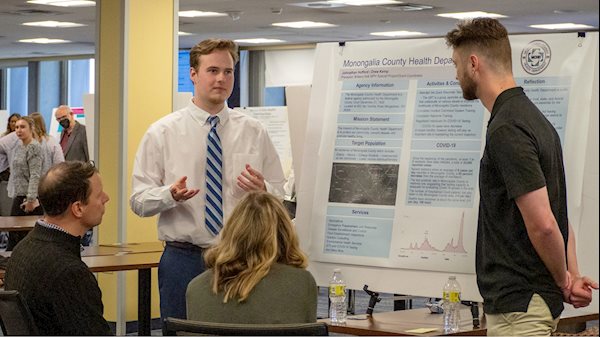 Mark your calendars for the SPH Fall Undergraduate Capstone Showcase! On Wednesday, Dec. 7, from 1-2:30 p.m., 17 students will present posters highlighting their outcomes, outputs, and overall applied practice experience with campus, community and clinical partners.
Details follow below.
Event: SPH Fall UG Capstone Showcase
Date: Wednesday, December 7
Time: 1-2:30 PM
Where: Health Sciences North 2940A/B
If you have questions, please contact Audra Hamrick, SPH director of undergraduate studies.