New director appointed to lead Public Health doctoral program, former director assumes new role with WV Prevention Research Center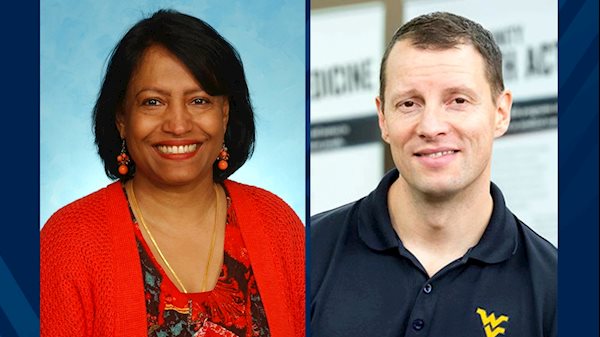 Two longtime faculty members in the West Virginia University School of Public Health have assumed new administrative roles.
Ranjita Misra, professor in the Department of Social and Behavioral Sciences and former director of the WVU Public Health Training Center, has been appointed the director of the School of Public Health's Ph.D. program, effective July 1. In this position, she will coordinate and supervise the administration and governance of the program while serving as primary point of contact for enrolled students.
The doctoral program, formerly directed by Alfgeir Kristjansson—who was appointed to the position in 2018—has significantly grown in the past several years. Under his leadership, it underwent a thorough revision in 2019 and 2020, resulting in a more unified program and continued increase in applications.
Kristjansson, who also serves in the Department of Social and Behavioral Sciences as associate professor, has assumed the role of co-principal investigator for the West Virginia Prevention Research Center. Housed in the School of Public Health, the West Virginia PRC is one of 26 CDC-funded academic research centers in the country.
"I'm deeply appreciative of Drs. Misra and Kristjansson for their willingness to continue serving as leaders in the School of Public Health," Dean Jeffrey Coben said. "Each of them has already made indelible marks on our school, having been a part of our Public Health family since the school's inception in 2012. I foresee great things as they continue to lead in their newly appointed roles and hope others will join me in congratulating them."
To learn more about the Ph.D. in Public Health Sciences program, visit go.wvu.edu/PublicHealthPhD
-WVU-