Public Health student to present at the American Public Health Association Annual Meeting and Expo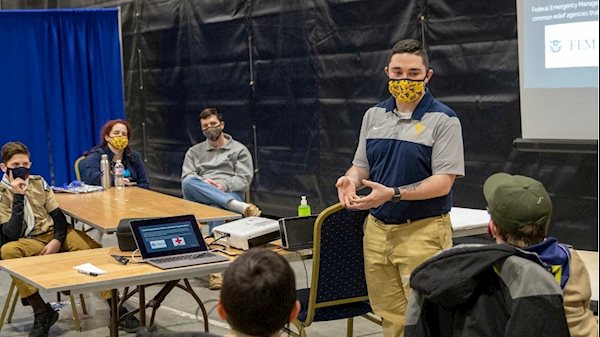 West Virginia University School of Public Health undergraduate student Jordan Ceglar has been selected by Delta Omega to present his research at the American Public Health Association (APHA) Annual Meeting and Expo.
His project, titled "Racial and Ethnic Differences in Eating Disorder Treatment Seeking Behavior in a Pregnant Population," explores the experiences of pregnant women of historically marginalized and non-marginalized populations when seeking treatment and the differences in those experiences. Collaborators involved in Ceglar's project include WVU Biology student Donovan Weekley, Constinia Charbonnette, Christa Lilly and his research mentor Elizabeth Claydon.
Ceglar hopes this research project can help inform future research on the topic of the racial and ethnic differences for eating disorder treatment and increase the number of pregnant patients seeking treatment. He also credits the research team and the school for the progress they've made to date.
"This would not be possible without the exceptional work and guidance of my collaborators," Ceglar said. "I have gained a great wealth of knowledge in their respective fields, [and] I would not have the opportunity to present this project at APHA without them and the School of Public Health."
Ceglar will be presenting his research during the Delta Omega poster session at the APHA Annual Meeting and Expo in Boston, Mass. in November.
-WVU-
CONTACT: Nikky Luna, Director of Marketing and Communications
WVU School of Public Health
304.293.1699