Occupational and Environmental Medicine Residency Program
Our residency certificate program in Occupational and Environmental Medicine prepares physicians for leading roles that will help to maintain employees' health throughout the Appalachian region and beyond. Through a variety of clinical, preventive and workplace safety programs, we emphasize training clinicians who are skilled in the evaluation and mitigation of workplace hazards and the treatment of occupational diseases and injuries.
Founded in 1988 through a grant from the CDC's National Institute for Occupational Safety and Health, our program has grown into one of the largest academic-based Occupational and Environmental Medicine clinics in the country, attracting physicians from across the country and around the world for training. Through the School's long-time partnership with the National Institute for Occupational Safety and Health (NIOSH) Morgantown, residents have opportunities for national-level field investigations and research. Largely due to the presence of this program, there are currently 14 board-certified Occupational and Environmental Medicine specialists in the state.
Program Overview
The two-year residency program is designed to provide clinical and administrative experiences in Occupational and Environmental Medicine with opportunities for residents to expand their interests during the practicum phase rotations.
Residents finish the program having obtained their Master of Public Health (MPH) degree and their certificate of residency in Occupational and Environmental Medicine.
We prepare our graduates to meet the requirements for board certification in Occupational Medicine by the American Board of Preventive Medicine (ABPM), and our program is in compliance with the Accreditation Council for Graduate Medical Education (ACGME) Requirements for Graduate Medical Education.
Learning Goals
Competencies
Residents are expected to develop specific competencies to satisfactorily complete the program. Our program emphasize two broad areas: clinical occupational medicine and workplace hazard evaluation.
Accordingly, our residents gain extensive clinical exposure through the Occupational and Environmental Medicine and other clinical experiences. Residents are also required to take courses in Industrial Hygiene and will participate in workplace evaluations at several levels through NIOSH field investigations and outreach to small businesses in the state.
View the Competencies
Required Courses
PM 1: The Academic Phase
PM-1 provides the core knowledge and skills which form the basis of the practice of both public health in general as well as occupational and environmental medicine specifically.  Residents complete coursework to satisfy the requirements for a Master of Public Health (MPH) in Occupational and Environmental Health Sciences*. In addition, residents participate in weekly didactic activities and evaluates and manages patients in the Occupational Medicine clinic at WVU.
PM 2: The Practicum Phase
PM-2 is designed to provide residents with the opportunity to apply the knowledge and skills gained in PM-1 in a broad range of settings. Residents complete a rotation at NIOSH-Morgantown and participate in additional rotations in a variety of industries, workers' compensation agencies and clinical settings. Flexibility is an important aspect of this year to accommodate each resident's background, career and educational goals. 
*In the event you have already completed an MPH, you will still be required to complete a two-year program.
View the Manual for Requirements
Admissions Guidelines
Applicants are expected to meet the uniform requirements for graduate medical education in the United States including satisfactory completion of an ACGME-approved first postgraduate year or internship (PGY-1) involving direct patient care.
Applicants who have completed training in a clinical discipline, such as internal medicine or family practice are given priority.
International medical graduates are expected to meet standard English fluency tests as well as uniform requirements for IMGs. The requirement of the certifying board for an ACGME-approved clinical year should be borne in mind by applicants from international medical schools.
It is the policy of the West Virginia University Health System (WVUHS) to require all health care workers (HCWs) to receive a United States approved COVID-19 vaccination. COVID-19 vaccination is a requirement of working at WVUHS. Exemptions for HCWs who have medical contraindications or religious reasons that prevent them from obtaining the COVID-19 vaccination must be approved by WVU Medicine Employee Health and the Medical and Religious Exemption Review Committees. Health care workers are defined as all employees (including those without direct patient care responsibilities and those working remotely) and all physicians, licensed independent practitioners, residents, fellows, volunteers, students and contracted workers/vendors caring for patients or providing related services on any of WVUHS's premises. Review WVUHS Policy V.116S, First Effective 08/23/21; revised 01/21/2022, 01/19/22, 11/09/21.
Candidates already possessing an MPH or equivalent degree are given credit for this and will still be required to complete the two year residency program, plus additional courses needed for eligibility to sit for the board.
Applications and supporting documentation (for July admissions) should be submitted via ERAS to OM Program #3805577094 by September (prior year). Offers for admittance are made in mid-December.
All interviews for the Occupational and Environmental Medicine and Public Health/General Preventive Medicine residency programs are currently being conducted via Zoom.
View the Manual for Guidelines
Apply now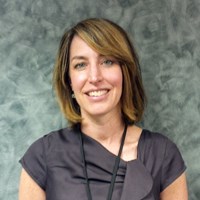 Kristin Cummings,
MD, MPH
Class of , Occupational and Environmental Medicine Residency Program
"I chose to train in Occupational Medicine at WVU because of the unique experiences the program offered."
Meet Kristin