Dept. of Epidemiology and Biostatistics announces first speaker of seminar series
Katherine Sauder, PhD | Oct. 12 from noon to 1 p.m.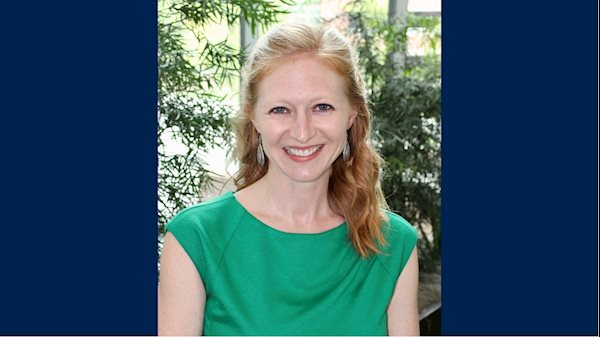 As part of a new, recurring seminar series announced last month, the School of Public Health's Department of Epidemiology and Biostatistics will host Katherine A. Sauder, PhD, a behavioral health researcher from the University of Colorado, as its first presenter on October 12. All Health Sciences students, faculty, and staff are invited to attend and light refreshments will be provided.
Event details:
Who/What: Dr. Katherine A. Sauder will present "Intergenerational obesity and diabetes: Strategies for breaking the vicious cycle"
Date: Wednesday, October 12
Time: 12 p.m. to 1 p.m.
Location:

In person: Health Sciences North | Room 2940A
Virtual: via Zoom (refer to SPH calendar invitation for Zoom link)
While the entire Health Sciences community is invited, this talk will be of particular interest to those studying/working in public health, pediatrics, obesity, diabetes, and family and internal medicine.
About Dr. Sauder:
Dr. Katherine Sauder is an associate professor of Pediatric Nutrition at the University of Colorado School of Medicine and deputy director of the Lifecourse Epidemiology of Adiposity and Diabetes (LEAD) Center. Her research examines how nutrition and lifestyle factors contribute to intergenerational chronic disease among women and children living in under-resourced urban and rural settings. She uses observational and intervention methods to develop and test health promotion strategies with potential for widespread implementation in clinic or community settings. She also integrates qualitative and community-based methods to ensure research participants and other partners are actively engaged in the research process.
Dr. Sauder is PI of four active clinical trials funded by the NIH and the American Diabetes Association to test lifestyle interventions to reduce obesity and diabetes risk factors in American Indian children, rural-dwelling children, pregnant women, and women hoping to become pregnant.
---
About the EPID-BIOS Seminar Series: Each month, a faculty member from the Department of Epidemiology and Biostatistics will host an external speaker, who will give a research presentation and meet with students and faculty across the department, school and university with the purpose of sharing ideas and encouraging collaboration and innovation.
Remaining dates for the 2022-23 EPID-BIOS Seminar Series:
Nov. 9, 2022
Dec. 12, 2022
January 11, 2023
February 8, 2023
March 8, 2023
April 12, 2023
Additional details will be shared as they are confirmed.