Public health expert appointed to lead practice-based education and service learning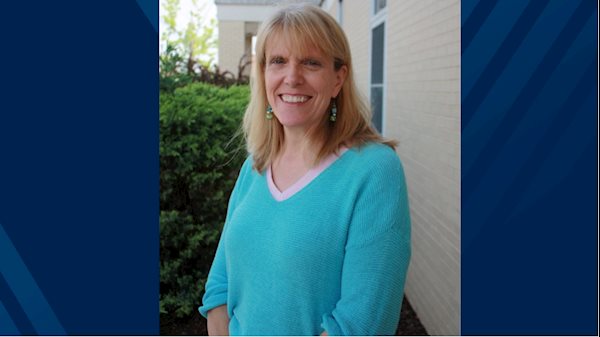 With public health workforce needs on the rise, the West Virginia University School of Public Health is expanding opportunities for its students to gain practice-based experience.
Leading the expansion is Diane Gross, associate professor in the Department of Epidemiology and Biostatistics, who recently assumed the full-time role of director of practiced-based education and service learning for the school. In this role, she will direct the experiential learning opportunities for graduate students, particularly those in the Master of Public Health program, increasing their opportunities to work with the public health workforce.
"We recognized the need to expand the experiential learning opportunities for our graduate students, particularly in the MPH program, utilizing someone who has the skills and has worked in that space throughout the state of West Virginia and beyond," said Jeffrey Coben, dean of the School of Public Health and associate vice president for Health Affairs. "Dr. Gross's expertise will be a great benefit to our students as we continue to focus our efforts on strengthening a sustainable public health workforce."
Dr. Gross initially joined the School of Public Health in 2018 as an adjunct faculty member, at which point she also assumed the role as regional epidemiologist for the Monongalia County Health Department. Prior to joining WVU and the MCHD, Gross, who has over 25 years of clinical and epidemiological practice in the United States and internationally, worked as a senior epidemiologist for the World Health Organization High Threat Pathogens Team in Copenhagen, Denmark.
The new role – formerly known as director of public health practice and service learning – was previously being fulfilled by Audra Hamrick, who joined the school in 2018 as both director and assistant professor in the Department of Social and Behavioral Sciences. Hamrick was named director of undergraduate studies in 2020.
"I thank Audra for the great work she's done, serving in the capacity as both undergraduate director and the point for leading the experiential learning opportunities for our master's students," Dr. Coben said. "Moving forward, Audra will now be able to focus all of her efforts on leading our undergraduate programs."
Gross's full-time appointment and charge to prepare the next wave of public health practitioners comes at a heightened time of need.
"More so than ever, the average person has seen what public health practice involves because of the COVID-19 pandemic," Gross said. "It has come to the forefront; everybody now knows that they have a health department, and they know what health officials in the health department do, at least in times of crisis."
Gross also acknowledged that the public health workforce is aging, from the local to the national level, and there is expected to be a great shortfall of people to replace the workers as they retire – or the workers who are burned out from working on COVID-19 nonstop for almost two years.
"We've seen that coming into the pandemic, the public health workforce was not prepared and did not have all the resources – human resources, among others – to handle the pandemic as effectively as we would have liked," she added. "As a result, there is now a drive to build up this workforce."
Having worked in close coordination with local, national and international partners from over 50 countries in Africa, Asia and Europe, Gross understands the crucial role of collaboration, adding, "While our goal is to increase opportunities for our master's students to work alongside and liaise with the public health workforce, equally important is to determine what the public health agencies' and community organizations' needs are and what we, as a land-grant institution, can do to help meet those needs."
---
-WVU-
nl/11/29/21
CONTACT: Nikky Luna, Director of Marketing and Communications
WVU School of Public Health
304.293.1699