Student helps bring documentary film to Morgantown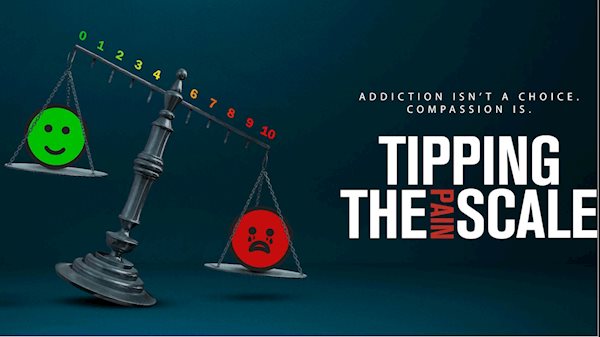 A preview screening event with the filmmaker of a new feature documentary film, "Tipping the Pain Scale," will take place Thursday, Dec. 9, in the West Virginia University Health Sciences Center Okey Patteson Auditorium. Doors open at 6 p.m. and the screening will start at 6:30 p.m. Organized with support from Morgan Henson, a second-year student in the WVU School of Public Health Master of Health Administration program, the event is free, but registration is required and seating is limited.
"Tipping the Pain Scale" focuses on addiction and the steps communities are taking to find solutions. Following the screening, a Q&A session with individuals from WVU Medicine, community providers and the film producers will take place.
About the film
"Tipping the Pain Scale" is a Vivifi Films production from the award-winning producers of "The Anonymous People" and "Generation Found," Greg Williams and Jeff Reilly; featuring Secretary of Labor, Marty Walsh; NFL Pro Bowl Player, Darren Waller; Spoken Word Artist Joseph Green; Washington State Representative, Lauren Davis; Community Outreach Volunteer, Roz Pichardo; and Boston Police Officer Josh De La Rosa, with music from Sia.
The addiction crisis in America has reached a new boiling point, and courageous people – at all levels, from all walks of life – are rising to answer the call. "Tipping the Pain Scale" is a feature documentary film following individuals grappling with the current systemic failures of how we have dealt with addiction in communities and their journey to develop and employ new, innovative, and often controversial solutions to the problem. It is a quasi-anthology, weaving characters through their own stories as they connect to the issues plaguing all communities and the country in an urgent fight to save lives.
This event is hosted by Ascension Recovery Services and all donations provided will support West Virginia Sober Living.