WVU Public Health and General Preventive Medicine Residency Program earns accreditation from the Accreditation Council for Graduate Medical Education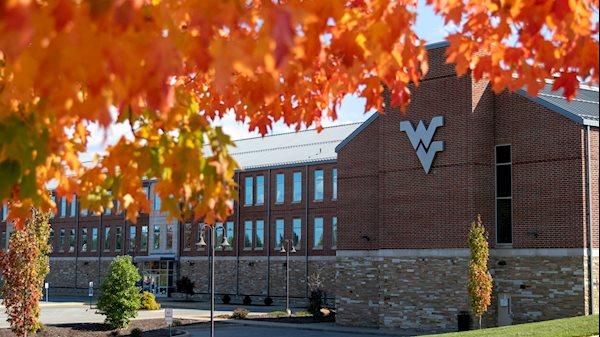 The West Virginia University School of Public Health's Public Health and General Preventive Medicine (PH-GPM) Residency Program has earned the status of continued accreditation from the Accreditation Council for Graduate Medical Education.
The residency program, established with initial accreditation in 2018, is the only one of its kind in Appalachia. Programs in public health and general preventive medicine focus on health promotion and disease prevention in communities and other defined populations.
"General preventive medicine is a broad field that involves improving the health of communities and addressing disparities of healthcare access and outcome," said Jennifer Lultschik, MD, MPH, DipABLM, director of the PH-GPM Residency Program. "As the only such program in Appalachia, our mission is to train physicians to meet the health challenges facing communities in the region. Being granted accreditation by the ACGME is an important milestone and affirmation of our efforts."
The Review Committee for Preventive Medicine, which functions in accordance with policies and procedures of the ACGME, "commended the program for its demonstrated substantial compliance with the ACGME's Program Requirements and/or Institutional Requirements without any new citations."
"This is a remarkable achievement for our program and our School considering that both our residency programs and the School of Public Health as an institution are all accredited and citation-free," said Chris Martin, MD, Designated Institutional Official for Graduate Medical Education in the School of Public Health and director the School of Public Health's Occupational Medicine Residency Program. "Congratulations to Dr. Lultschik and Robin Altobello, program manager, who made this achievement possible."
Accreditation of residency/fellowship programs by the ACGME is a voluntary process of evaluation and review performed by a non-governmental agency of peers. According to the ACGME, its goals are to evaluate, improve and publicly recognize graduate medical education programs and sponsoring institutions that are in substantial compliance with the standards of educational quality established by the ACGME.
"Ongoing accreditation objectively confirms the quality and stability of our program, which are important considerations for prospective applicants," Lultschik added. "We're excited for the future of PH-GPM training in Appalachia and what it means for population health in the region."
WVU's residency program, primarily housed in the WVU Health and Education Building, offers an academically and clinically rigorous experience that trains physicians for leadership in community health assessment, program implementation and improvement in population health outcomes. To learn more about how to apply to the program, visit the School of Public Health website or contact Robin Altobello.
Pictured above: WVU Health and Education Building, located at 390 Birch Street, Morgantown. (WVU Photo/Jessica Wilmoth)
---
-WVU-
nl/01/07/22
CONTACT: Nikky Luna, Director of Marketing and Communications
WVU School of Public Health
304.293.1699