Cancer prevention expert to address cervical cancer in Appalachia, Nov. 1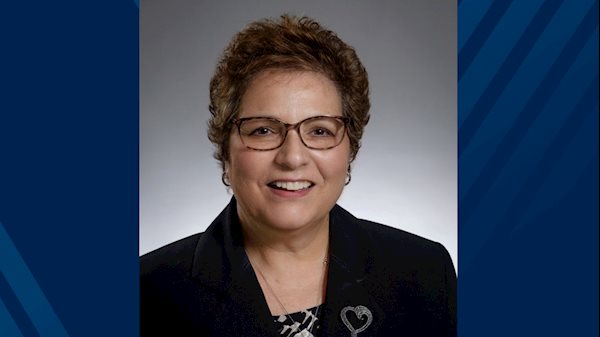 Cervical cancer rates are higher among women in Appalachia due to a variety of factors ranging from health policy to biology. Next month, epidemiologist and cancer prevention researcher Electra Paskett, Ph.D., will visit the WVU Health Sciences Center to explain how these factors can help identify possible interventions to reverse this trend.
Paskett will join the WVU School of Public Health's 2019-2020 Dean's Colloquium Series on Friday, Nov. 1. Her lecture, "A Multi-Level Model to Address Cervical Cancer Disparities in Appalachia," will be in 1175 Health Sciences Center-North (Okey Patteson Auditorium) from 10 a.m. to 11:30 a.m. Opportunities for audience Q&A will follow the presentations. The event is free and open to the public. For those who cannot attend, a live webcast will be available online.
Paskett's research focuses on how healthcare interventions at the individual, physician, clinic, organization and community levels can impact cancer prevention, detection and treatment among underserved populations, including rural Appalachia. Her more than 300 research publications showcase her work in intervention research directed at cancer prevention, early detection and survivorship issues.
"As West Virginia's only school of public health, we are committed to addressing health issues that are particularly problematic in Appalachia," said School of Public Health Dean Jeffrey Coben, MD. "Dr. Paskett's extensive work in cancer prevention and health disparities is a good fit for our colloquium series and a cross-disciplinary discussion. We are honored she'll be joining us."
Since 2002, Paskett has served as the Marion N. Rowley Professor of Cancer Research at The Ohio State University. She also serves as the director of the Division of Cancer Prevention and Control in the College of Medicine, a professor in the Division of Epidemiology in the College of Public Health, and an associate director and program leader in the Comprehensive Cancer Center at OSU. In addition, Paskett leads the Center for Cancer Health Equity at the James Cancer Hospital.
Paskett's visit to WVU is co-hosted by Delta Omega and the WVU Cancer Institute.
"Dr. Paskett is passionate about understanding and addressing population-based disparities in cancer outcomes with a focus on rural populations residing in Appalachia," said Richard Goldberg, MD, director of the WVU Cancer Institute. "By working together, we will make progress in prevention and early detection leading to improved outcomes not just for women with cervical cancer but across the spectrum of cancers."
Paskett's research around the high rates of cervical cancer in Appalachia Ohio is funded by the National Cancer Institute. She also has received funding from the Breast Cancer Research Foundation since 2001, continues to work with the Women's Health Initiative (WHI) and is one of the multiple principal investigators of the WHI Cancer Survivor Cohort.
Paskett has been a fellow of the American Association for the Advancement of Science, president of the American Society of Preventive Oncology, deputy editor of the journal "Cancer, Epidemiology, Biomarkers & Prevention," and section editor of the journal, "Cancer." She is deputy director of the Cancer Control program and the chair of the Health Disparities Committee of the Alliance for Cooperative Trials in Oncology.
Paskett currently serves a member of both the National Cancer Institute's National Cancer Advisory Board and the National Academies ad hoc Committee on a National Strategy for Cancer Control. Among her many honors, Paskett received the American Society of Preventive Oncology Distinguished Achievement Award in 2012.
-WVU-
kwb/sk/10/04/19
CONTACT: Nikky Luna; WVU School of Public Health Director of Communications and Marketing; nikky.luna@hsc.wvu.edu