Grad School Prep Sessions: Courses and Research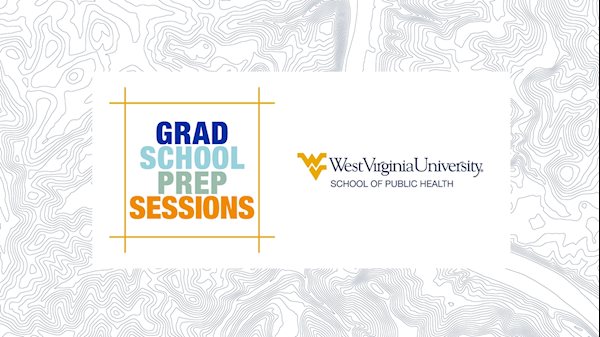 Join Director of Admissions and Recruitment Lauren Devine and Enrollment Manager Tiffany Salamone to learn about graduate school courses and research in the WVU School of Public Health. Participants will have the opportunity to ask questions throughout the presentation as they hear from PhD program faculty: Drs. Carrie Groth, Alfgeir Kristjansson, Toni Rudisill.
Mark your calendars for this live, virtual event:
What: Everything you need to know: Graduate Courses and Research
Date: Wednesday, October 12, 2022
Time: 5 p.m. to 7 p.m.
Where: Join Zoom Meeting
Be sure to like and follow the School of Public Health on social media for updates on these events and more.
Download the event flyer here.
---