Healthcare policy expert to share insights on state-university partnerships
Lecture scheduled for March 19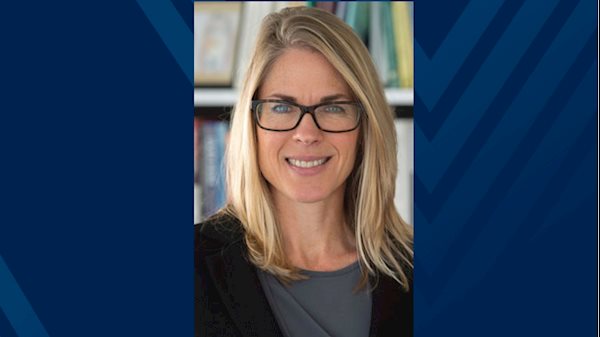 The WVU School of Public Health continues its 2018-2019 Dean's Colloquium Series with a discussion about the role that state Medicaid programs play in financing the safety net and serving vulnerable populations.
In her presentation, "Securing the Safety Net," Julie M. Donohue, PhD, will point to the role of university-state partnerships to inform evidence-based policy making for state Medicaid programs. The event, which is co-sponsored by the WVU Gamma Mu Chapter of the Delta Omega Honorary Society, will be Tuesday, March 19, 2019, 2:30-4 pm in room 2118 Health Sciences Center-North. A Q&A session will follow the lecture. For those who cannot attend, the event also will be webcast.
Donohue, who is a professor, vice chair for research and co-director of the PhD programs in the University of Pittsburgh Graduate School of Public Health's Department of Health Policy and Management, also serves as the director of the Medicaid Research Center and the co-director of the Center for Pharmaceutical Policy and Prescribing.
Both University of Pittsburgh and WVU's schools of public health are members of AcademyHealth's State-University Partnership Learning Network, a collaborative learning community focused on transforming Medicaid-based healthcare and reducing the per capita cost of healthcare. The network helps to build partnerships and dialogue between state government and state university research centers and provides a mechanism for comparative studies across states.
In addition to Donohue, WVU School of Public Health research specialist Nathan Pauly, PhD, and West Virginia Medicaid's medical director James Becker, MD, will provide an overview of the work WVU's partnership has undertaken in the past year and answer questions from the audience.
Donohue conducts research on insurance coverage, financing and delivery of healthcare with a focus on use of prescription drugs and behavioral health services. She has studied the impact of policy changes on access to care and the quality and efficiency of care for chronic conditions in Medicare, Medicaid and commercial insurance. Her research has been published in leading journals such as the New England Journal of Medicine, JAMA, JAMA Psychiatry, Annals of Internal Medicine and Health Affairs. She is currently conducting epidemiologic, economic and policy research for state Medicaid programs. In collaboration with WVU and other universities, Donohue recently launched the Medicaid Outcomes Distributed Research Network (MODRN) to support analyses of multiple states' Medicaid data while ensuring the security of health information.
Donohue also conducts research on diffusion of healthcare technology, regional variation in healthcare use and spending, and studies the organizational, industry and policy influences on physician prescribing behavior. Donohue's research group has a long track record of grant funding from the Agency for Healthcare Research and Quality, the Centers for Disease Control and Prevention, and the National Institutes of Health.
Donohue holds a secondary appointment in the Clinical and Translational Science Institute and is a faculty affiliate in the Health Policy Institute. She earned a PhD in health policy from Harvard University and completed a post-doctoral fellowship in pharmaceutical policy research at Harvard Medical School.
CONTACT:
Kimberly Becker, Director of Marketing and Communications
WVU School of Public Health
304.293.1699; Kimberly.Becker@hsc.wvu.edu