Brenna Kirk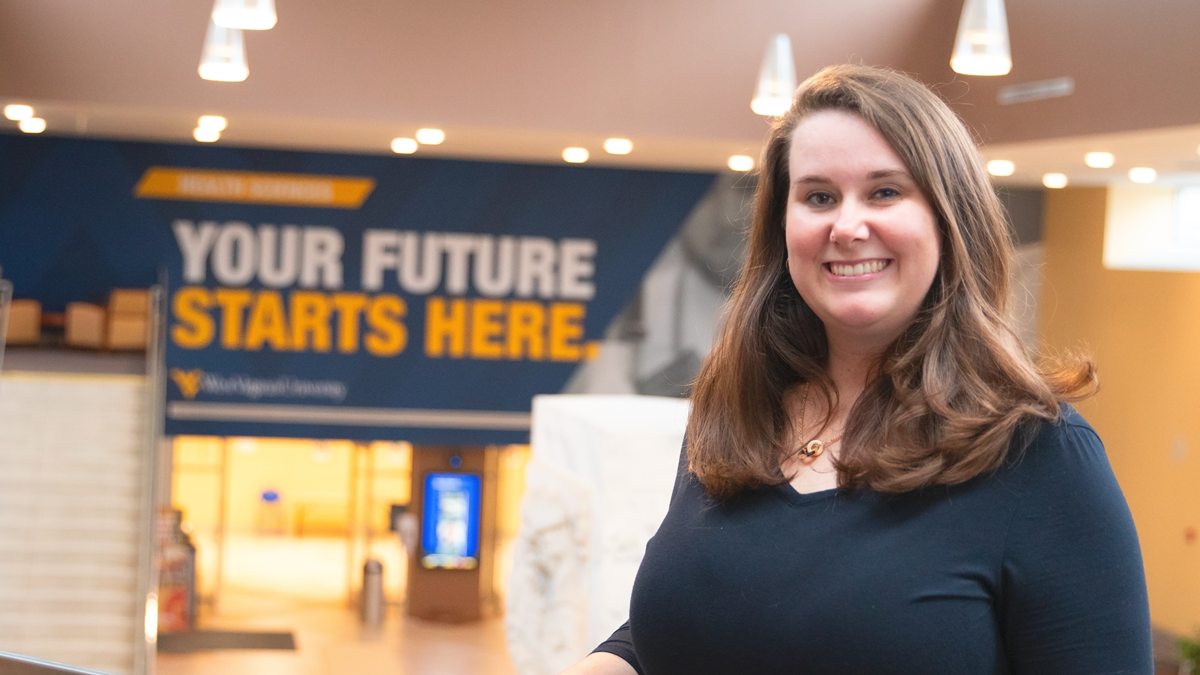 The School of Public Health has top-notch faculty and staff that are so welcoming and are genuinely devoted to student success and the overall undergraduate and graduate school experience.
What does public health mean to you?
Public health, to me, is an opportunity and the means to improve the health and quality of life of populations. It is naturally multidisciplinary which allows for diverse perspectives and strategies to combat and prevent complex health problems.
Why did you choose to study Public Health at WVU?
I chose the School of Public Health at WVU for several reasons. I first learned a bit about the program through a "This is Public Health" Virtual Fair hosted by the Association of Schools and Programs of Public Health (ASPPH). This online event is meant for students who are interested in applying to public health graduate programs and provides a way that they can learn about different schools and chat with current students, admissions/recruitment staff, and even faculty. During this fair, I came across the PhD program at WVU and loved the school's focus on improving health in rural communities. I also knew that I wanted to focus on chronic disease prevention and self-management and quickly discovered that Dr. Ranjita Misra in the Department of Social and Behavioral Sciences was doing some great things with diabetes prevention and self-management education in the state. As I continued to learn more about the program, the School of Public Health, WVU and Morgantown, it became easy to imagine myself as a student here. Now that I am a student, I have absolutely no regrets and quickly discovered that deciding to come here was one of the best decisions I have ever made.
Have any particular faculty members made an impact on you while at WVU?
During my time so far in the School of Public Health at WVU, there have been several faculty who have made an impact on me. My mentor, Dr. Ranjita Misra, has taught me so much in such a short time about public health practice and research and has supported me in so many ways. She is always recommending me for opportunities to gain new knowledge and skills, many of which are out of my comfort-zone, but she encourages and assures me that I am capable, even when I may not be as confident. Dr. Danielle Davidov has also played an integral role in my education and training in the program. Dr. Davidov is a fantastic professor and has been so helpful in guiding me through conducting qualitative analysis. Another faculty member who has made a significant impact on me would be Dr. Christa Lilly. Dr. Lilly has taught me how to conduct various statistical analyses and that the process can actually be fun and enjoyable (something that I did not think was possible before taking her biostatistics courses)!
What would you tell future students about WVU and the School of Public Health?
The School of Public Health has top-notch faculty and staff that are so welcoming and are genuinely devoted to student success and the overall undergraduate and graduate school experience. For example, within my first week of starting the program, a school-wide picnic at Krepps Park, a day of service at Scott's Run Settlement House, a hike at Coopers Rock State Park and a meet-and-greet social at a local restaurant were all coordinated to set the stage of what the next few years at WVU would hold. And I can honestly say that even since that first week there has not been a single instance in which I have been disappointed with my experience here. The school is also very creative and strategic in what types of events and opportunities it sponsors and provides to its students. For example, there are at least two weekly emails sent out to everyone in the school with extensive lists of opportunities for getting involved in research, for funding to attend conferences, for opportunities to visit the WV State Capitol to meet with legislators and learn about advocacy, for hearing and meeting with prominent experts invited to speak at the Dean's Colloquium Series, for ways to get involved in community outreach and so many more that I have not listed here. By providing these opportunities and encouraging students to take advantage of as many as they can during their time here, the school continues to offer its students unique and rich experiences for personal and professional development that I don't think you'd normally get at any other university.
What do you plan to do after completion of your degree?
I hope to stay in academia and become a public health researcher and teacher. I truly enjoy the thrill of discovery that comes through research and the opportunity to inspire and train students to join in the mission of promoting health and wellness in communities of need.
What advice would you give to your freshman self?
I would say to take advantage of every opportunity you can! Keep an open mind and take advantage of this time to explore your interests in different classes, majors, extracurricular activities, etc. Like me, you might just be surprised by what you find!
Additional Comments
Everyone I have come in contact with in this school is so supportive and it is obvious that they all genuinely want to help you succeed in becoming a successful contributor and influential member not only in the field of public health, but in the larger context of society as well. I think one of the main reasons why I love the School of Public Health and the Department of Social and Behavioral Sciences so much is because I think they truly value their students on all levels. They don't just simply focus on academics or research. They really are able to look at the whole person and come up with ways to holistically grow each student into the best possible versions of themselves.