Emma Chua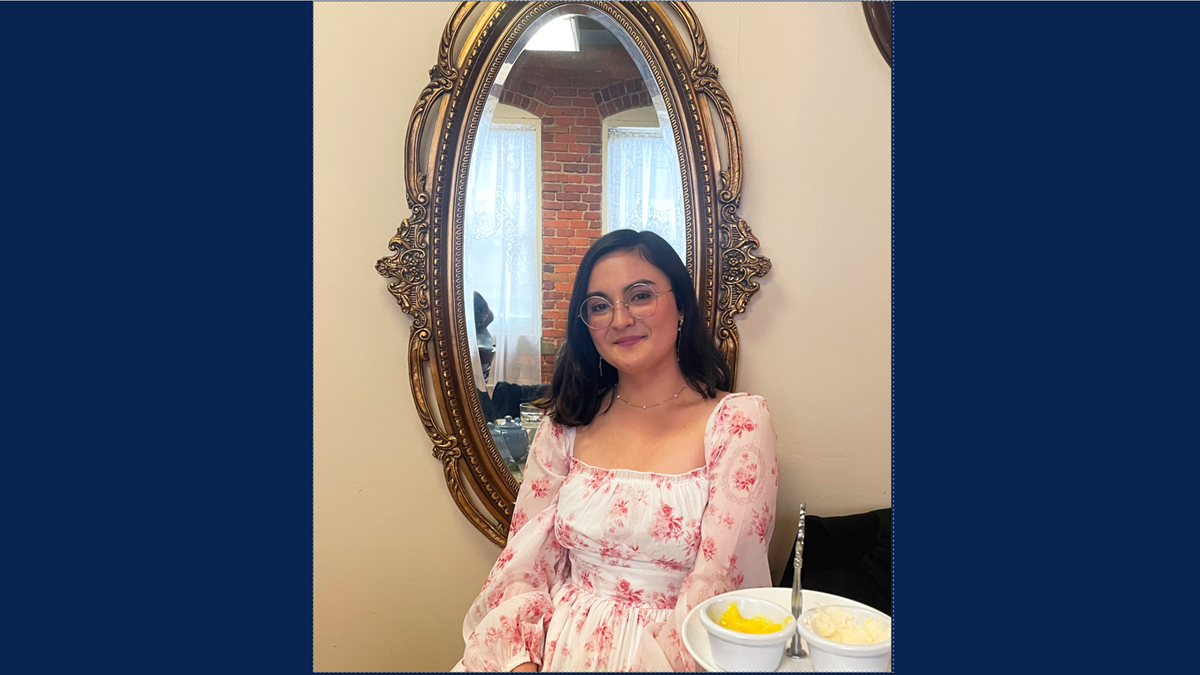 I think that the broad-based learning that the School of Public Health offers is fantastic. The school produces incredibly well-rounded applicants for any graduate program or professional position.
What does public health mean to you? 
To me, public health is the study of how to keep as many people as possible from making the worst possible decisions and hurting themselves. Sort of like, the world's biggest daycare. We track what is hurting people, the decisions made that ended up in them getting hurt and take steps to change both the environment and the perspective of the decision makers to prevent the offending event from happening again in the future.  
Why did you choose to study public health at WVU?
Honestly, as an in-state student, WVU was just the college that made the most sense. It was tens of thousands of dollars cheaper than out-of-state schools and is my favorite school in the state for people who don't know what they want yet. There are so many options here. I came in as a forensics major, then within a week switched to communications, then switched to public health and LOVED it, so I stayed.  
Have any members of the faculty or staff influenced you in a unique way? 
Dr. Michael McCawley is the reason I chose public health as the major I wanted to stay in. I took his PUBH 101 class as an elective and the energy and passion with which he spoke about the field was inspiring. I had many other classes that semester and none of my other professors cared about what they were talking about like he did. I came to him after class and told him I wanted to switch my major and he was just elated to have me on the team. To this day I credit him for giving me direction in my education.  
I took Dr. Diane Gross' global health class during the semester that COVID-19 hit. She helped us all keep a pulse on what was happening around the world at that time and helped us stay calm and look just at the science of what was happening. She also inspired me to pick up my second major in animal and nutritional sciences because of how she spoke about One Health concepts and how public health and zoology are inextricably linked.  
Tell us about your field placement experience.
I am working with the Mountaineer Food Bank in their nutrition department and their local food department. I have been doing lots of work researching farmers markets around the state to hopefully build partnerships with West Virginia producers to help source produce and proteins. I also have been assisting in helping develop menu plans that follow Healthy Eating Research guidelines that can be distributed with the meal boxes that MFB creates.  
I have also been getting amazing excel and research practice. I'm currently tracking market prices of food that can commonly be found in food boxes so that the purchasing department can be sure that they're getting a fair price from producers as well as compiling new potential community partners into a spreadsheet with information about their company and potential opportunities for growth. I also get the opportunity to volunteer at a few of their mobile food pantries throughout the state!  
What would you tell prospective students about WVU and the School of Public Health?
I would say that there's a lot more here than you think, both literally and figuratively. The WVU Health Sciences Center is deceptively large, but there's also so much going on all the time in this major. I have friends in just about every college at WVU, and none of them have the community that the School of Public Health does. We have a great thing going on here.  
What advice would you give to your freshman self? 
Quit your job and enjoy the semester and a half you get of normal college life before the world ends. But on a more general note, go out and make friends. The resources are there. You don't have to be besties with everyone but you're going to regret it if you don't.  
How have your experiences in the School of Public Health helped prepare you for your future? 
I think that the broad-based learning that the School of Public Health offers is fantastic. Being able to go into the workforce and effectively get a job in marketing, data analytics, research, project management, or healthcare is sort of wild. The school produces incredibly well-rounded applicants for any graduate program or professional position.  
What do you plan to do upon completion of your degree?
I would very much like to go to medical school. I am a double major in public health and animal and nutritional sciences, so I have this incredible blend of sciences under my belt now and I feel like the next step for me is to sort of complete my One Health triad.  
Any additional involvement in activities or comments about the program?
I am the vice president of the Student Association of Public Health (SAPH) and on the Student Leadership Council. Both of those are amazing opportunities, so if you're a prospective applicant for SAPH please come talk to me any time! I'd love to share more about my experience.  
What's your favorite book? 
"The Immortal Life of Henrietta Lacks." 
What's your favorite TV series? 
Any workplace sitcom really.  
What's your favorite music artist? 
Taylor Swift. 
What's your favorite place you've visited?
Collioure, France. It was like being in a Wes Anderson movie.  
What's your favorite local restaurant and/or hangout spot?
The Tea Shoppe or Morgantown Brewing Company. 
What's your favorite thing to do when you're not doing schoolwork? 
I'm always doing schoolwork or working my actual jobs. I'm stoked to get married in May though!