Douglas M. Leech
Founder/CEO
,
Ascension Recovery Services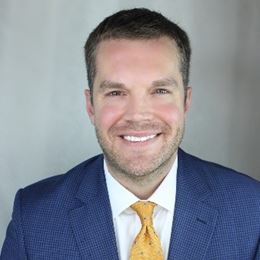 Doug Leech earned a B.S. degree in accounting from Pennsylvania State University and worked at Ernst & Young in Pittsburgh before founding Ascension Recovery Services (Ascension) and West Virginia Sober Living (WVSL). Through his own struggles with addiction and subsequent recovery, Mr. Leech developed a passion for helping those suffering from the disease of addiction and set out to increase access to substance use disorder (SUD) treatment across the country.
Ascension has two main divisions:  Clinical Services and Program Development Services. Ascension's Clinical Services division offers premier addiction services across the entire continuum of care. Ascension's Program Development division is a national leader for developing comprehensive and fully integrated SUD and mental health disorder treatment programs that provide the highest quality clinical care with a sustainable business model.
Comprehensive treatment programs across the country that include the following program components: medical withdrawal management (detox), residential treatment, partial hospitalization program (PHP), intensive outpatient program (IOP), recovery residences, job training and reintegration program, community engagement and outreach, prevention and harm reduction, and peer recovery coach (PRC) networks. Our clients include large health systems, rural hospitals, universities, county and state governments, and departments of health and human services. Ascension has a full staff of addiction professionals who have extensive experience in the addiction services field, some of whom were clinical directors and CEOs of nationally renowned treatment centers prior to joining Ascension. The majority of the employees at Ascension are in long-term recovery.