James Becker, M.D.
Vice Dean for Government Affairs, Health Care Policy and External Affairs; Medical Director of the Bureau for Medical Services
,
Marshall University; WV DHHR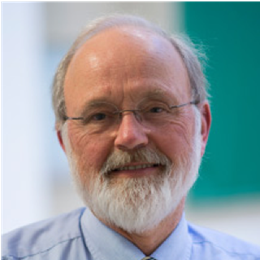 James Becker, MD, of Huntington, WV, is vice dean for government affairs, health care policy and external affairs at the Joan C. Edwards School of Medicine, Marshall University and medical director of the Bureau for Medical Services at WV DHHR. He is an associate professor in the Department of Family and Community Health at Marshall University Joan C. Edwards School of Medicine, where he maintains a family medicine practice and teaches.
Dr. Becker is a 1993 graduate of Marshall University School of Medicine.  After completing his residency in family practice he did a one-year fellowship in primary care occupational medicine. He is a Certified Diplomate of the American Board of Family Medicine and, in 2018, he became Board Certified in Addiction Medicine under the American Board of Preventive Medicine.
Prior to his medical school training, Dr. Becker worked for 15 years as a research and clinical toxicologist. He has devoted a significant part of his clinical activities to addiction medicine and clinical toxicology. Dr. Becker is a Certified Medical Review Officer.  In his Medicaid role, Dr. Becker is very involved in the West Virginia 1115(a) Waiver for Substance Use Disorder, Medicaid Health Homes projects and the HRSA grant for Patient-Centered Medical Home development.
Dr. Becker was the medical director for the WV Workers' Compensation Commission from 2003 until 2007 and was part of the team leading the workers' compensation reform effort that arose from Senate Bill 2013. After the privatization of WV Workers' Compensation, Dr. Becker remained medical director at the Offices of the Insurance Commissioner, where he oversaw the management of the workers' compensation legacy claims and participated in the implementation of changes related to the Affordable Care Act.
Dr. Becker was recognized as the 2013 West Virginia Family Physician of the Year. He is married to Kim, a retired school teacher, and they live in Huntington and operate a farm in Lavalette, W.Va., where they enjoy farming, gardening and all forms of outdoor activity.