Senator Eric J. Tarr
WV State Legislator, Entrepreneur
,
WV State Legislator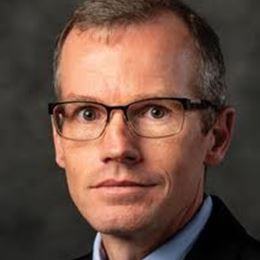 Senator Tarr serves as West Virginia State Senator for Putnam, Mason, Jackson, and Roane counites. Elected in 2018, he serves as Co-Chairman of the Joint Legislative Oversight Committee on Health and Human Resources, Co-Chairman of Joint Health Committee, Co-Chairman of the Joint Committee on Technology, Vice Chairman of Senate Health, and member of the Senate committees on Finance, Government Organization, Economic Development, and Banking and Insurance. Prior to election to the WV State Senate he served as Policy Advisor to the Chairman of Senate Health and Policy Advisor the Senate Majority Leader in West Virginia from 2015 to 2018. Senator Tarr is also the Senate appointee to the West Virginia Jobs Investment Trust Board.
Senator Tarr has a Bachelor of Health Science from the University of Kentucky; Master of Business Administration from the University of Charleston; and  a doctorate of Physical Therapy from Simmons College, and Orthopedic Specialty Certification from the American Board of Physical Therapy Specialties. He has also served as Adjunct Clinical Faculty for West Virginia University, Marshall University, University of Kentucky, University of Findlay, East Tennessee State University, and Mount West CTC.
Some of Senator Tarr's community and professional service have included Board Member for the Putnam County Chamber of Commerce, and holding offices of President, Vice President, Secretary, and State Affairs Chairman for the West Virginia Physical Therapy Association. He is an entrepreneur, owning and serving as CEO for the Tarr Family Businesses, which include over 20 businesses in 10 different industries.