Most Americans are not physically active at recommended levels, despite the many physical and mental health benefits. At the same time, sedentary behavior, a behavior distinct from moderate-to-vigorous intensity physical activity, has been increasing over the past few decades and may carry its own health risks. In the Gibbs Physical Activity and Sedentary Behavior Research Lab, we are researching how people sit, stand, move and sleep and using this information to figure out which patterns lead to the best cardiovascular, prenatal and overall health.

Laboratory objectives:
The Gibbs Physical Activity and Sedentary Behavior Research Lab seeks to: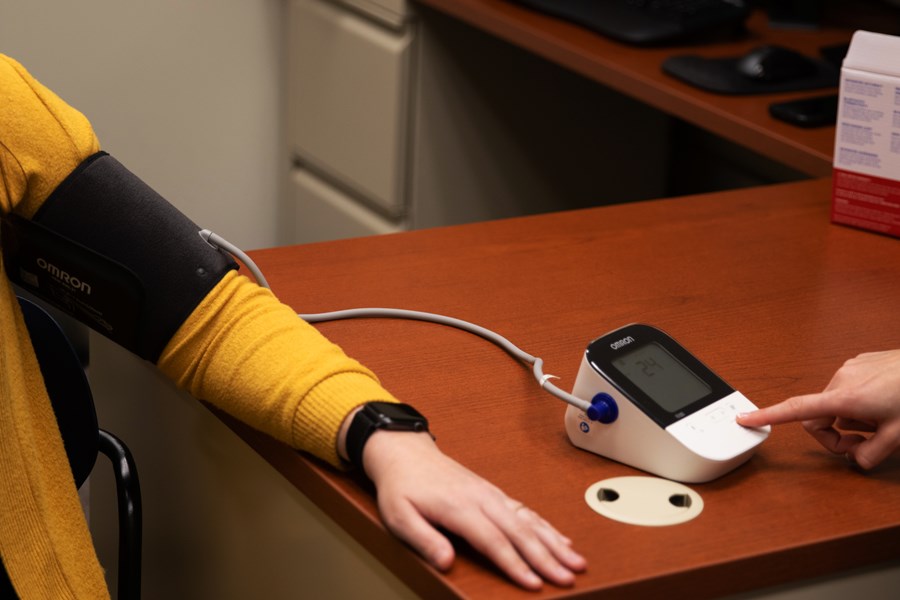 1. Use state-of-the-art assessment and statistical methods to measure and understand 24-hour activity patterns.
2. Link activity patterns to health outcomes, including pregnancy health, obesity, hypertension, subclinical cardiovascular disease and well-being.
3. Design and test interventions to modify activity patterns and improve cardiovascular and overall health.
Faculty, students, and staff affiliated with the Gibbs Physical Activity and Sedentary Behavior Research have broad interests in understanding how activity and health influence each other. If you are interested in learning more, please explore our study pages and check out our recent publications and press. Sit less, move more and be healthy! 
About Dr. Gibbs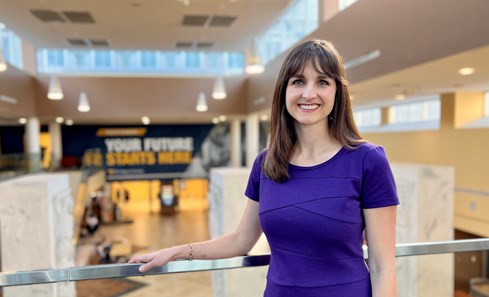 Dr. Gibbs is a cardiovascular epidemiologist with a passion for healthy lifestyle research. She recently completed two clinical trials testing whether interventions that target reduced sedentary behavior can improve blood pressure and cardiovascular health in desk workers (NHLBI-funded RESET BP Study) and pregnancy health (AHA-funded SPRING Study).
She is the Principal Investigator of an ancillary study to measure objective sedentary behavior and activity, pulse wave velocity, and heart rate variability among young women in the nuMoM2b Heart Health 2 Study cohort (NHBLI). She also leads the West Virginia University sites for the Pregnancy 24/7 Study and the Pregnancy 24/7 Offspring Study linking the 24-hour activity cycle across pregnancy with maternal-fetal health outcomes through 2 years old (NHLBI).