Tessa Congo
Academic & Student Affairs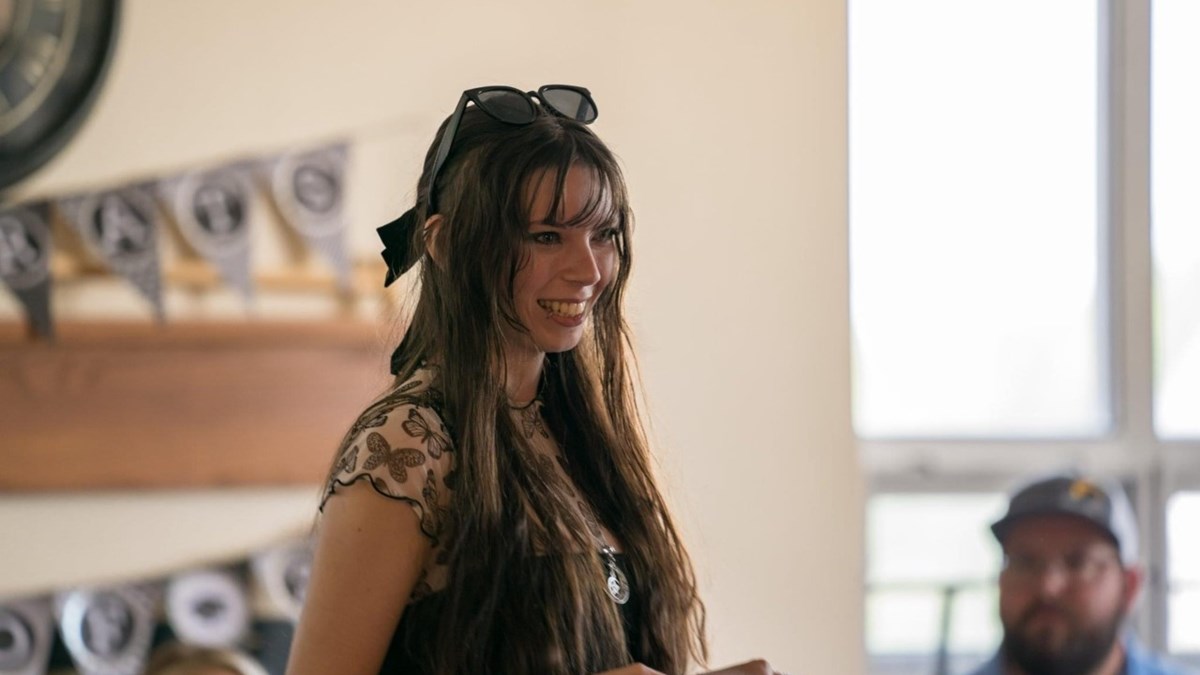 I have always loved connecting with people. One of the most beautiful things to learn about a person is their aspirations and hopes for the future.
During her time as an undergraduate in West Virginia University's social work program, Tessa found her passion for working in higher education to help increase access and take down barriers to academic access. Through her position as one of the School of Public Health's student affairs outreach coordinators, she will be helping students navigate career development and networking through connecting with community partners, alumni and other public health professionals.
Tell us a little about yourself.
I graduated from West Virginia University with a Bachelor of Social Work, and I am now a student affairs outreach coordinator for West Virginia University's School of Public Health. I am originally from Inwood, W.Va., but I moved to Morgantown in 2017. As an undergraduate, I pursued a minor in addiction studies and a minor in psychology and completed an internship at WVU Collegiate Recovery. I have also been a member and officer of Mountaineers For Recovery and a teaching assistant.
How did you become interested in your field and your professional interests? Why did you choose to pursue them?
My professional interests include mental health, substance use, adolescent and early adulthood development, rural communities and social, economic and environmental justice. I switched my major multiple times before settling on social work. An undergraduate degree in social work would provide me with the base skills and knowledge I would need to eventually pursue a graduate degree in a more specific field. Additionally, it appealed to my desire for advocacy and community development.
Share something you love about your job.
I have always loved connecting with people, and one of the most beautiful things to learn about a person is their aspirations and hopes for the future. Because I work alongside students to assist with career development and post-graduation goals, I can hear about their passions and dreams. It is really rewarding to get to know people and watch them develop and achieve their goals!
What is an achievement you're most proud of?
I am very proud of myself for graduating. Although it presented many challenges and took me longer than expected, I am immensely grateful for the experience, opportunities and guidance that brought me to where I am today. Graduating is an achievement by itself, and I was able to graduate summa cum laude, as well!
Who had the greatest influence on your education and/or your career path?
Seeing how a social worker helped me in my life inspired me to do the same for others.
What's the best advice you ever received?
Learn to be forgiving with yourself. You do not have to do everything alone, and you do not have to set unrealistic expectations for yourself. Wherever it is you are going, you will get there in your own time.
What is your favorite book?
"Never Let Me Go" by Kazuo Ishiguro.
What is your favorite TV series?
"Avatar: The Last Airbender."
What is a favorite place you've visited and why is it your favorite?
A few years ago, I traveled several hours to see the total solar eclipse. This was by far one of the best experiences in my entire life and seeing it in totality was incomparable!
What are some of your favorite things to do when you're not working?
Outside of work, I love reading, writing, making art and playing with my pets.
Is there anything else you'd like students -- both future and current -- to know about you?
My door is always open! Please feel free to reach out if you need any assistance or if you would just like to introduce yourself. I am always excited to meet new people, and I am looking forward to getting to know the public health community at WVU.