Ranjita Misra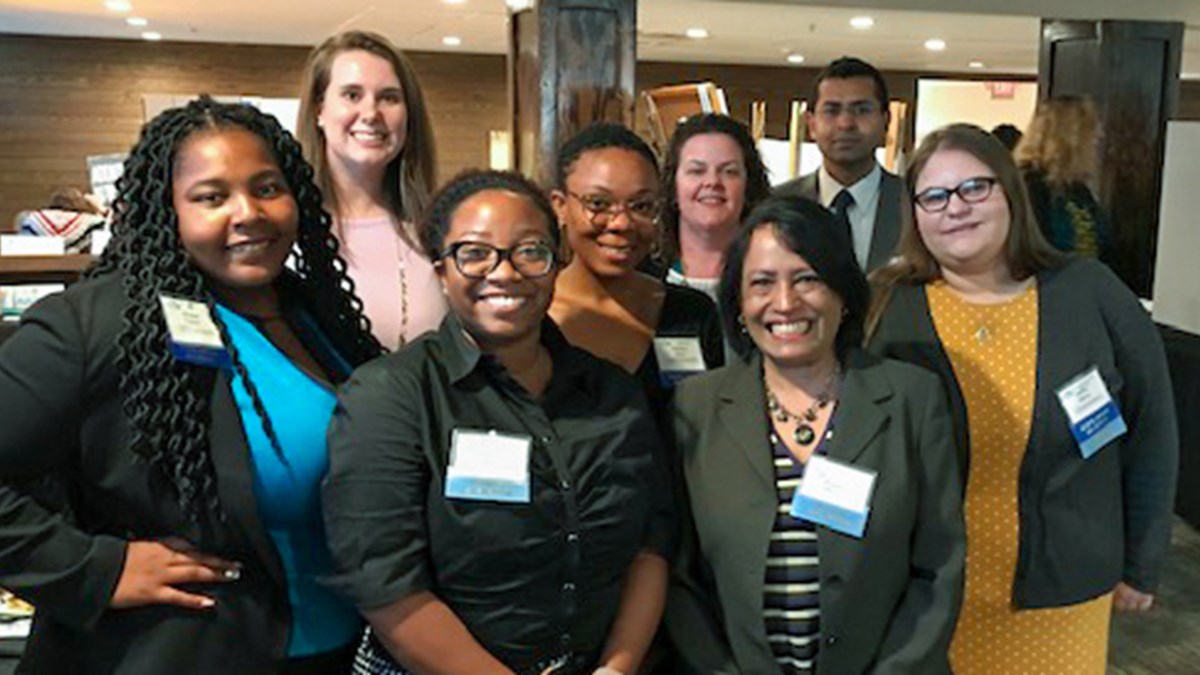 I've had the privilege of combining my unique background and global perspective in health education to improve teaching, community- and clinic-based interventions and public health service.
At first thought, the United States, Mexico and India have huge diversity in access to health and life expectancy. However, Professor Ranjita Misra, PhD, has found that the challenges faced by people in rural and medically underserved communities in all three developed and developing countries have many similarities.
From lower income and access to quality care to chronic disease prevention and management education and geographic/social isolation, these similarities collectively impact the health outcomes among these vulnerable populations. Consequently, this leads to a growing health and economic burden, often resulting in premature death or lower quality of life – particularly for those who face chronic illnesses, such as diabetes, hypertension or heart disease.
Misra's research explores community-based approaches to healthcare in rural and underserved communities in Appalachia, Mexico and India, with a focus on chronic disease prevention and management. By exploring prevalence and risk factors of diabetes and its comorbid conditions, public health education programs and behavioral interventions are similar in each country, tailored for cultural and linguistic appropriateness.
Misra and her research teams are able to perform cross-cultural comparisons of natives in host countries and how prevalence and risk factors change as people migrate from place to place—including those who transition from rural to urban areas in developing countries and immigrate to the United States. Ultimately, they have learned that underserved populations have striking similar burdens of illness that are often undercounted, with lower access to healthcare and quality of healthcare.
Taking a collaborative approach, building meaningful relationships
Leading collaborative teams, using a community participatory approach, and through planning, implementation and evaluation, Misra's evidence-based approach promotes public health education and positive behavior changes through low-cost and evidence-based training of community health workers (CHW) or health coaches (HCs) to encourage lifestyle modification for diabetes, hypertension and other chronic diseases. The trained CHWs or HCs provide one-on-one or group education on a population-level to reach small and large communities and villages thus making a difference for thousands of individuals in providing assessments on risk factors and timely support on their journey to overall health and well-being.
No matter if the individual is participating in West Virginia's Diabetes and Hypertension Self-Management Program or India's Sevak Project, Misra's team focuses on building relationships while also considering the community's cultural beliefs, health disparities and barriers to access to care.
"I have a strong commitment to excellence in public health education, practice, research and service as well as mentoring students, junior faculty and student organizations at the local and national level," Misra said.
In recognition of her research, teaching, mentorship and community engagement, Misra has been recognized both formally and informally by her colleagues and students.
In addition to recognition by her students, Misra is the recipient of the WVU Health Sciences Vice President's Women in Science and Health (WISH) Advanced Career Award (2019), Mentor Award (2016) and Community-Engaged Research Award (2015), and the WVU School of Public Health Faculty Council Award for Faculty Excellence in Service (2018). She has also received numerous awards and recognition for her achievements from organizations including the American Association of Physicians of Indian Origin, American Public Health Association, American School Health Association, Coalition for Health Education Organization, MD Anderson Cancer Center, National Health Education Honor Society, National Health Science Honor Society, South Asian Public Health Association and Texas A&M University.
Misra as a mentor
When searching for a doctorate program in public health, Brenna Kirk was drawn to the School's focus on improving health in rural communities, but it's Misra's work that helped her make the final decision to become a Mountaineer.
"I knew that I wanted to focus on chronic disease prevention and self-management and quickly discovered that Dr. Ranjita Misra was doing some great things with diabetes prevention and self-management education in the state," said Kirk. "As my mentor, Dr. Misra has taught me so much in such a short time about public health practice and research and has supported me in so many ways. She is always recommending me for opportunities to gain new knowledge and skills, many of which are out of my comfort-zone, but she encourages and assures me that I am capable, even when I may not be as confident."
In May 2020, Kirk had the honor of virtually presenting Misra, a tenured full professor in the Department of Social and Behavioral Sciences, with honorary induction into the Gamma Mu Chapter of the Delta Omega Honorary Society. Selected for induction by students in the Society, Misra's achievements in the classroom and the field of public health made her a perfect candidate.
"During my tenure at WVU, I've had the privilege of combining my unique background and global perspective in health education to improve teaching, community- and clinic-based interventions and public health service," said Misra, who joined the School of Public Health during its inaugural year in 2012.
In addition to conducting workforce development trainings throughout the state as the former director of the WVU Public Health Training Center, Misra has trained more than 40 students as health coaches for community-based diabetes prevention and management programs and student researchers to address health disparities.
"The experiences and challenges have shaped my personal and social transformations for becoming a better educator and mentor, while allowing me to improve scholarship and diversity in my area of expertise," she added.