Haley Cothern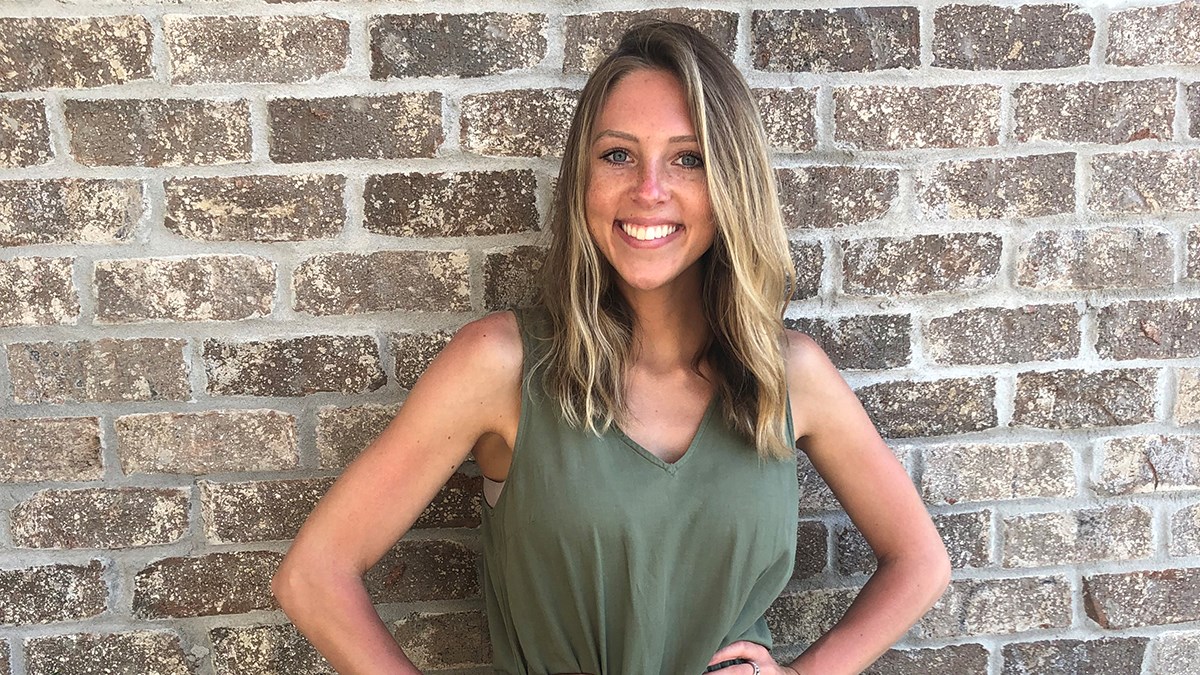 I will always remember feeling a sense of belonging in the School of Public Health here at WVU. I knew that with my dedication and the support from my mentors, I could thrive here.
Why did you choose to study public health at WVU?
I never really discovered public health; the profession found me. During my experience as an emergency department scribe, I quickly realized the clinical setting was not for me. Although I have always wanted to care for people and assist in improving my community, I discovered there are other ways of improving the quality and delivery of patient care. Moreover, enhancing public health initiatives truly interests me as it connects everything and everyone throughout the medical field.
The School of Public Health at WVU offers numerous opportunities in the classroom and in the field to gain real-world experience. I was quickly drawn to the courses listed in my major as I believe the concepts and involvement within the community will benefit me in my future profession.
Have you had any professors who have made an impact on your while at WVU?
Dr. Erik Carlton has had a profound impact on me and my studies during my time at WVU. After taking Intro to Health Administration in the Fall 2020 semester with him as my professor, I was certain that health care administration would become my passion. Additionally, he has provided me with insights and opportunities in the healthcare industry, as he assisted in landing me a summer internship. Indeed, Dr. Carlton has truly become an invaluable mentor for me.
While applying to graduate schools to continue my education for my Master of Health Administration, Dr. Steve Davis has also had a major impact on me. After taking Public Health Project Management in the Fall 2020 semester with Dr. Davis as my professor, I knew that he truly cared for all his students. Since then, we have met frequently to discuss applying to graduate schools, tips for the future, and life in general. I'm grateful for his mentoring, support, and dedication to my success.  
What are some unique or interesting experiences you've had during your time at WVU?
Being part of the Dean's Ambassador program for the School of Public Health has been one of the most unique and beneficial experiences that I have had during my time here at WVU. This program has allowed me to give back to the school that has given me so much thus far by not only representing the school, but also speaking with and promoting the school to prospective students. I look forward to continuing in the program as I complete my master's degree!  
You're ending your academic journey during a unique time in our history. What has been both good and bad about studying public health during a pandemic and completing your college degree during this time?
The COVID-19 pandemic definitely changed the true experience as I was completing my college degree. However, one unique aspect is that majority of people now know what public health is truly about. Prior to the pandemic numerous individuals didn't understand what public health was and how it could be extremely beneficial in the midst of a pandemic. Now that most people know what public health is, I feel fortunate to be a small part of the ever-changing field. 
Although, I did miss the in-person experience and interactions with professors and classmates while the pandemic was occurring. Nonetheless, the School of Public Health professors persevered, creating a beneficial learning environment even while attending all virtual classes. 
Tell us about your capstone/field placement experience – where was it, what did you do, what did you learn, what did you accomplish? 
My capstone experience was with the WVU Medicine J.W. Ruby Memorial Hospital Quality Outcomes team. I was able to be a part of a Peak Health project, which will be WVU Medicine's new health insurance program offered to all employees and their dependents in the upcoming year. Two quality analysts on the team and I evaluated data through Epic chart review and were able to identify some performance metrics for Peak Health.
Additionally, I partnered with the perioperative quality coordinator to evaluate head and neck surgery data through Epic chart review, which was an evaluation for appropriate safety measures. 
Overall, I learned that quality is truly integrated in various hospital and clinic measures to ensure the best care is provided to all patients. Quality is an essential aspect to healthcare, so I felt fortunate that I was granted the opportunity to have an insight on this.  
What do you plan to do after graduation?
After graduation in May, I will continue to attend the WVU School of Public Health to obtain my Master of Health Administration. Additionally, I will be a graduate student worker contributing to Telehealth research with Dr. Steve Davis.   
What is your ultimate career goal? 
While healthcare administrators are not involved in day-to-day treatment of patients, the development of a strategic vision and providing quality patient-centered services begins at this level. My ultimate career goal is to promote team service through motivation and engagement, influencing employees to be focused on both patient care and treatment.
Optimally, this will result in enhanced health outcomes for all patients, while benefiting the organization as a whole. Healthcare is a complex, dynamic field, and consists of varying levels of ambiguity; however, as a future leader in the healthcare industry I will work hard to promote a quality environment for not only all patients but also all employees.  
What will you always remember from your time at WVU?
I will always remember feeling a sense of belonging in the School of Public Health here at WVU. I knew that with my dedication and support from my mentors, I could thrive here and continue to do so in my future career within a healthcare organization.
What do you think is the best tradition at WVU?
Singing Country Roads after every home game, win or lose. This is such a unique tradition for not only WVU, but the entire state. "Almost Heaven, West Virginia..." 
What advice would you give to your freshman self?
Seek every opportunity and experience possible! Becoming well-educated and knowledgeable in your interests and potential career will have long-term benefits. Get involved in clubs, reach out to professors and faculty, and make connections with those who can help you reach your future goals.
Is there something people would be surprised to learn about you?
I snorkeled in the Great Barrier Reef a few summers back and loved every second of it! I hope to return to Australia again in the near future.  
What are you looking forward to most after graduation?
I am looking forward to continuing my education in a field that I have such a passion for! Through all my experiences leading up to this point, I am quickly reminded why I started: to be able to give back to my community by leading and supporting the individuals who are delivering patient care, while simultaneously ensuring that all patients receive the care they deserve. The Master of Health Administration program and the mentors here at WVU in the School of Public Health will help me do just that.