Madison Katz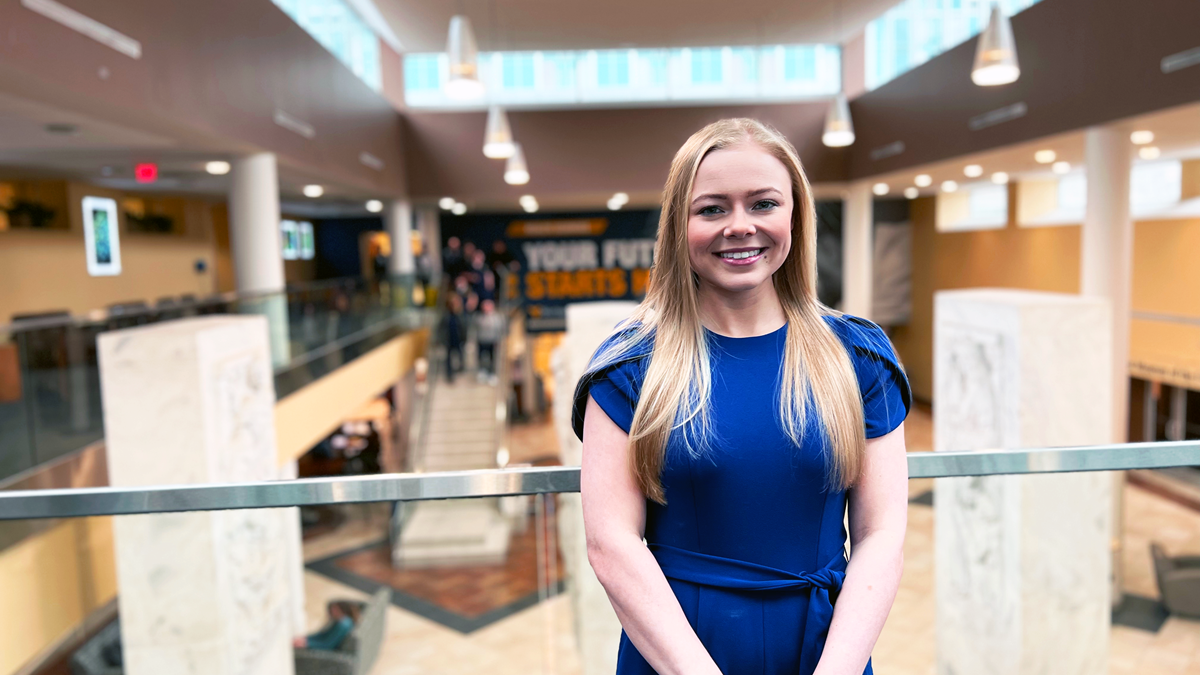 If you have a passion for healthcare and health promotion, as well as for helping others, but are not sure where to go with that yet, choose public health.
What does public health mean to you? 
To me, public health means protecting the community with health promotion and prevention methods by improving the health of people and their communities, researching diseases, injury prevention and detecting and responding to infectious disease.  
Why did you choose to study public health at WVU? 
I chose to study public health at West Virginia University because the school offers practice-based learning and opportunities that you do not see in other programs. I truly adore every single person in the program and the faculty who work hard to make sure we succeed.  
How have professors or faculty members made an impact on you while at WVU?
Steve Davis has not only supported me in our project management classes but with outside projects and Excel work, too. His positivity and selflessness have made a huge impact on my life. Toni Morris has been such a great help to me in my undergraduate career. Without her, I would not be where I am today.  
Bob Duval has taught me so much about Excel data analysis and R coding. Erik Carlton has been so supportive of me and my classmates in every way and had such great teaching skills during our courses. Scot Mcintosh is not only a great help for advisement and careers but in our personal lives too.
Sarah Woodrum did a wonderful job preparing us for the real world. Heather Henderson has made an incredible impact on my life with her diverse teaching skills and communication style. Nicholas Castle is an incredible professor, and you can easily see how dedicated he is. I could go on forever...   
Tell us about your field placement experience. 
My first field placement as an undergraduate was at WVU Medicine's Medical Weight Management Clinic, which Audra Hamrick helped me get. I was responsible for communicating with patients to help them achieve their health goals and reporting it in their charts. It was a rewarding job to help make a difference in patients' lives. I learned so much about patient communication, electronic health records and some clinical information.  
I also did an internship at Mon Health Medical Center in administration, where I learned so much about the C-Suite and what it takes to be in those positions. In that role, I also learned about advanced Excel practices, finance and labor management.  
What would you tell prospective students about WVU and the School of Public Health
? 
If you have a passion for healthcare and health promotion and for helping others but are not sure where to go with that yet, choose public health. You will get a wide variety of different classes of public health like non-profits, disease control, biostatistics, social and behavioral health and so much more. This program made me feel like a public health expert.  
What advice would you give to your freshman self?
Don't give up, God has a plan for you.  
How have your experiences in the School of Public Health helped prepare you for your future?
I now feel more prepared to take on a leadership role in healthcare. With my experiences in policy and leadership courses and all the others, I am confident in my public and administrative skills.  
What do you plan to do upon completion of your degree?
I would really like to make a difference for patients and employees in the healthcare system. I really hope to one day be able to make the experience better for all. I want to use the evidence-based practices that I have been taught throughout the years, and my education on morals, to be a great leader in healthcare one day. I have learned that being a leader comes with ups and downs, however, being kind and understanding can go a long way.   
Any additional comments about the program? 
The required field experiences and internships really help us get the experience we need to succeed.  
What is your favorite book?
 "I'm Thinking of Ending Things" by Lain Reid.  
What is your favorite TV series?
 Grey's Anatomy. 
What is your favorite music artist?
Def Leppard.  
What is a favorite place you've visited?
Cape Cod, Mass. My grandparents live here, and it is a beautiful beach area. I call it my safe haven.  
What is your favorite local restaurant?
Mountain State Brewing Co.  
What is your favorite thing to do when you're not doing schoolwork?
I like to spend time with my family.