Delegate Andrew Robinson
Delegate; Small Business Owner
,
West Virginia State Legislature; Robinson Real Estate Consultants, LLC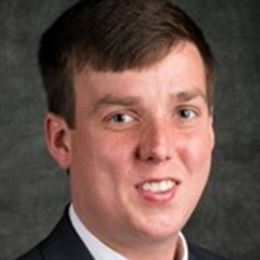 Delegate Robinson has spent the majority of his life in Charleston, West Virginia. He currently operates a small business, Robinson Real Estate Consultants, LLC, and provides commercial/residential real estate appraisal services and consulting.
He was elected in 2016 to the West Virginia House of Delegates and serves as a member of the Judiciary and Health Committees, as well as the Minority Chair of the Select Committee on Prevention and Treatment of Substance Abuse and Minority Chair of the Political Subdivisions Committee. Delegate Robinson received a Bachelor of Multidisciplinary Studies and a Master of Arts in Corporate and Organizational Communication from West Virginia University.