Delegate Matthew Rohrbach, M.D.
Delegate
,
WV State Legislature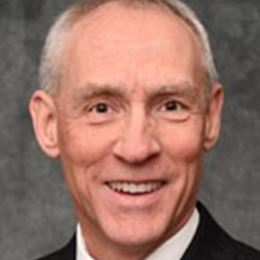 Delegate Matthew Rohrbach, MD, graduated from Vinson High School in 1977. He attended Marshall University, graduating from the Marshall University School of Medicine in 1984. Dr. Rohrbach had an internship in Internal Medicine at University of Tennessee, followed by his residency at University of Kentucky. He went on to complete a fellowship in gastroenterology at East Tennessee State University. Upon returning to Huntington, he joined HIMG in 1990.
He was elected to the West Virginia House of Delegates in 2014, representing the 17th District. He was re-elected in 2016 and 2018. He currently serves as the chairman of the Committee for the Prevention and Treatment of Substance Abuse and as vice chairman of the Committee on Senior, Children and Family Issues; additionally, he serves on the Education, Health & Human Resources, and the Technology and Infrastructure Committees. He was selected as a featured speaker for the Council of State Government National Meeting in December 2018. Dr. Rohrbach was chosen in December 2018 to a fellowship on Opioid Abuse from the National Conference of State Legislatures. And, in March 2019, he was selected for the National Committee for the Healthy States Policy Initiative through the Council of State Governments.