Rosanna Smart, Ph.D.
Economist
,
RAND Corporation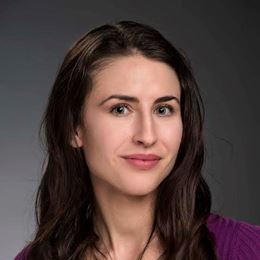 Rosanna Smart, PhD, is an economist with the RAND Corporation. Her research focuses on the intersection of health and criminal justice, including studies of illicit markets and drug policy, programs to improve health and labor market outcomes for people with criminal records, and the determinants of gun violence. Her work has covered a variety of issues related to better understanding substance use behaviors in the context of evolving policy, including the study of mechanisms to increase access to naloxone, trends and patterns of polysubstance use, the effects of increased medical marijuana availability on spillovers to illicit marijuana use by adolescents and mortality related to use of other addictive substances, and the evolution of recreational marijuana markets.
Smart's other research has covered a variety of issues related to crime and the criminal justice system, including projects studying student and school factors associated with involvement in the criminal justice system, the operational and fiscal impact of criminal justice policy changes on county agencies, barriers to employment facing workers with criminal records, as well as research to inform effective gun policy in the United States. She received her Ph.D. in economics from the University of California, Los Angeles.