Zachary Hansen, M.D.
MAT Medical Director
,
Valley Health Systems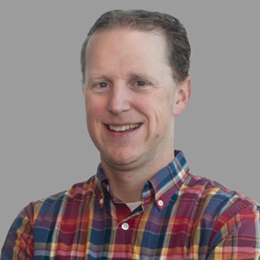 Zachary Hansen, MD, is the MAT medical director of the ProAct and Highlawn MAT programs for Valley Health Systems, a large FQHC in western West Virginia. He graduated Magna Cum Laude from Hiram College in Hiram, Ohio, in 2000 with a Bachelor of Arts, emphasis on biology. He received his medical degree from the Joan C. Edwards School of Medicine at Marshall University in 2004 and was awarded the Bertha and Lake Dolan Award for highest GPA in his class. He completed his residency in family medicine in 2006 via the Marshall University School of Medicine Family Medicine department. Dr. Hansen has maintained his Board Certification in Family Medicine since 2006. Since 2006, he has worked for Valley Health Systems, based out of Huntington, WV, and dedicated his time to providing quality healthcare to all individuals, emphasizing those who are underserved.
In 2010, he obtained the DATA 2000 waiver and started to build his addiction medicine practice. Over time, it has grown to two different sites, and he has been designated as medical director, supervising eight physicians and five nurse practitioners. He was instrumental in creating ProAct, provider response organization for addiction care and treatment, a collaboration between the two local hospitals, Cabell Huntington and St. Mary's, as well as Valley Health, Marshall Health, and Thomas Health. These partners bring together behavioral, social, and medical resources from the community to provide comprehensive care for those seeking treatment for substance use disorders.
Dr. Hansen currently resides in Huntington, WV, with his wife, Rebecca, and his two daughters, Hannah and Josie Kate. He enjoys running, riding his road bike, skiing, camping, and any other outside activity he can find to get some exercise and spend time with his family. He has completed three marathons, multiple road and trail half marathon, the local duathlon, and one Tough Mudder. He is an avid reader, averaging a book a month and enjoys reading medical journals to keep up with his profession. He loves to travel, spending time on the beach at Hilton Head or in the Caribbean, ski in Utah, work as a medical missionary in Haiti, or just get away for a weekend to spend time with family or friends.