Susan Kennedy, M.P.P., M.S.W.
Senior Manager; Program Director
,
AcademyHealth; State-University Partnership Learning Network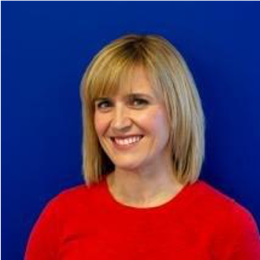 Susan Kennedy, M.P.P., M.S.W. is a Senior Manager at AcademyHealth who manages the full portfolio of state-focused networks and projects. She serves as Project Manager for the State-University Partnership Learning Network, a learning network, which works to collaboratively support evidence-based state health policy and practice with a focus on transforming Medicaid-based healthcare, including improving the patient experience with care, improving the health of populations, and reducing the per capita cost of healthcare. In this capacity, she leads the administrative coordinating center for the Medicaid Outcomes Distributed Research Network (MODRN), which was established to enable cross-state Medicaid analyses to inform critical Medicaid policy and program decisions.
Kennedy also serves as Project Manager for the Medicaid Medical Directors Network (MMDN), a learning network focused on the development and use of evidence-based medicine, measurement and improvement of health care quality, and the redesign of health care delivery systems. She also directs the new Robert Wood Johnson Foundation Medicaid Waiver Evaluation Learning Collaborative aimed to identify consistent evaluation design components and methodologies that states can incorporate into their 1115 waiver applications and implement effectively in their waiver assessments. Previously, she served as the Project Manager for a Robert Wood Johnson Foundation (RWJF) grant focused on collaborating with various organizations and stakeholder groups to influence health care payment reform so that it supports community-wide population health. She previously served as a Consultant with health systems participating in the New York State Delivery System Reform Incentive Payment (DSRIP) Program where she assessed current primary care approaches to chronic disease management, as well as, quality improvement efforts in care management to identify gaps and best practices that would inform health system improvements.
She earned her Master of Public Policy and Master of Social Work degrees from the University of Michigan and completed a Professional Program in Health Advocacy at the University of California, Berkeley.