Jennifer Sherrod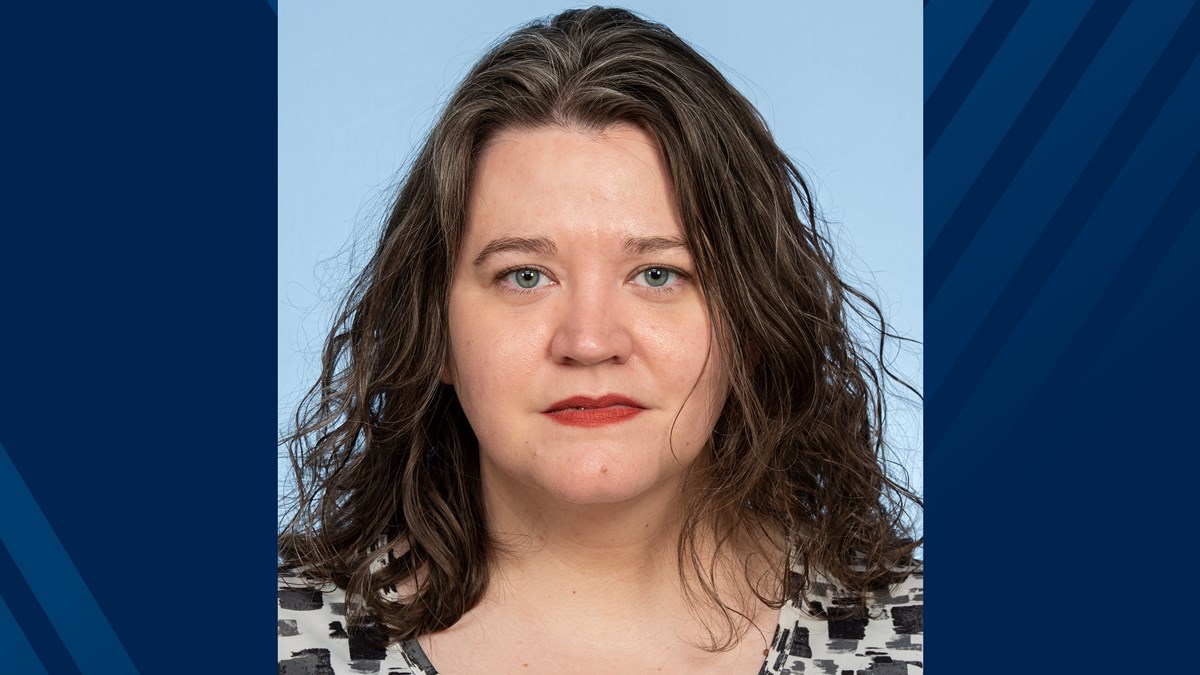 Advisors, professors and staff helped me immensely in college. I implore students to make these connections early and to not be afraid to ask questions and ask for help.
Introduce yourself.
I am the administrative associate for two departments in the WVU School of Public Health, Department of Occupational and Environmental Health Sciences and the recently combined Department of Epidemiology and Biostatistics. I moved to Morgantown in 2016 from the southern part of the state to pursue a new career and happily found myself working for the University. I enjoy my role in supporting the faculty and chairs of these departments and witnessing how these disciplines work together to build better public health for the state and surrounding region.
What is a career milestone or achievement of which you're most proud?
In 2020, I was chosen as the recipient of the Vice President's Award for Clerical/Secretarial position, and I was honored and blindsided. This was during the early days of COVID-19 lockdown and I had no idea I had been nominated, so news that I had been selected was a pleasant surprise! I had only worked for the School for four years at that time and was not expecting to be nominated for such an honor. I was and am profoundly grateful to my colleagues that put forth the nomination, it made me feel even more like an appreciated part of a whole team.
What's your favorite…
Music genre and/or artist: varies from classical to heavy metal
Local restaurant: Los Mariachis
What does it mean to you to be first-generation?
It means that I was able to accomplish something that was beyond just a goal for myself, but realizing the hopes and dreams of many of my family members who were unable to go to college. My family gave me so much support to complete my studies from taking on a financial burden through loans, to gifting me money for books, to driving six hours and back for holidays and breaks as I didn't have a car, to the phone calls and genuine interest in what I was doing and learning. It wasn't just for me; it was for them and for the next generation to know that higher education was something that could be achieved.
How did being first-generation affect your college experience?
The first part of my education was easy, really. I went to a local community college for the first two years for my basic required courses and to get a taste of the work that it would take. My next years were a completely different experience as I went from living at home and driving back and forth to class to moving six hours away and being on my own in a new city, in a dorm for the first time at a full-fledged, expensive university filled with thousands of people I did not know. I was immersed in the college experience for the first time, and I had to navigate all the issues myself including financial, courses, clubs, taking care of myself, and meeting new people that had very dissimilar backgrounds. I had to step up and take the initiative to deal with any issues with finances for school and navigating health care for myself. I could not ask for advice on the experience from my family and learned how to find and work with the resources available through my school. It was terrifying at times, and hard to figure some things out that some of my classmates seem to take in stride as many members had been through college and were able to give guidance and advice based on their experiences, some from the same school with the same professors. It took a while for me to find my niche amongst my cohort, as many were not first-generation and did not face some of the same issues that I did, but I found my confidence to make a spot that I liked, and enjoyed the opportunity to get to know people from various backgrounds.
What would you tell your younger self and current/future first-generation students?
I would tell my younger self to relax a bit more, to trust your own judgement but to take even more advantage of the resources the school had available. Advisors, professors, staff in the registrar's office, staff in the financial aid office and the dean of Student Affairs helped me immensely. I implore students to make these connections early and to not be afraid to ask questions and ask for help. I would also tell my past self that when a school offers free courses in a certification that is interesting and useful – take it! My school offered the courses to be a Microsoft Office User Specialist, and I took some of the courses but did not complete it and wish I had, as so many of the different jobs I have had require use of Office tools. I would have had to spend less time Googling things for Excel, I'm sure.
I would tell current/future first-generation students to never stop looking for alternative sources of funding for your education, and to not dismiss getting a higher degree due to fear of costs. Find a program that you want for your degree and exhaust all possibilities of outside funding. If you want to pursue a career that requires a graduate degree start looking early and find out everything you can about scholarships, assistantships, anything you can.