Abdulaziz Alangari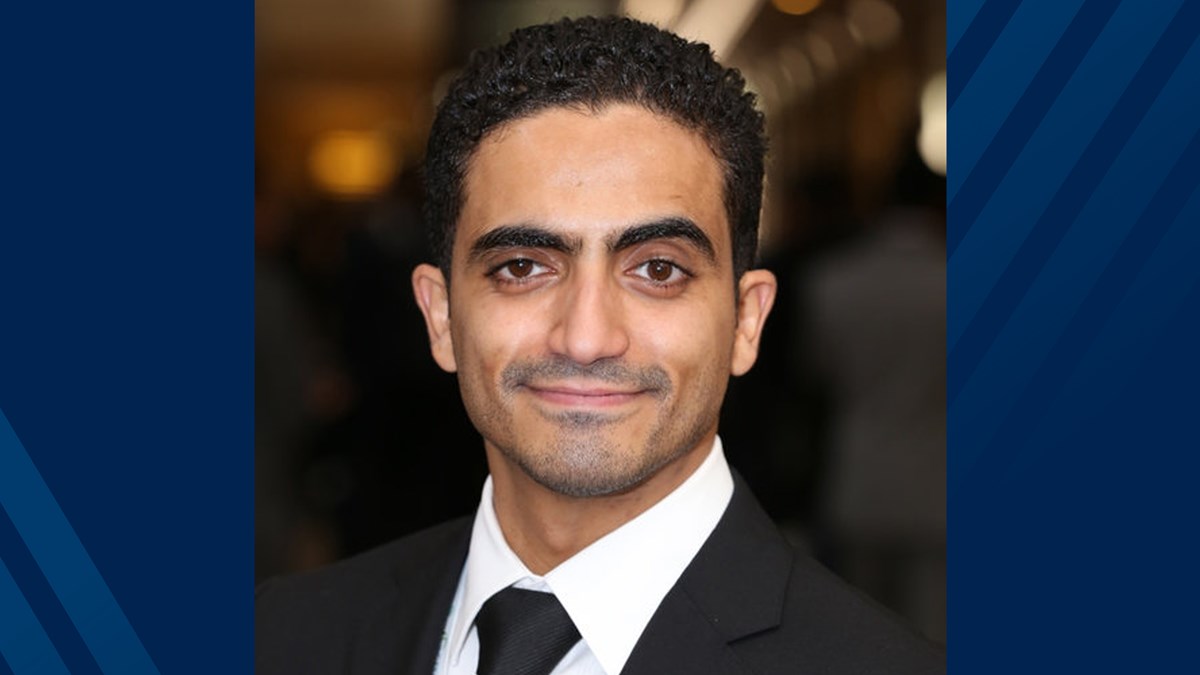 I really enjoyed every aspect of it. My classmates have different opinions on public health matters, and it was very enlightening to see these issues from different perspectives.
Abdulaziz Alangari's journey in public health is one centered on family and community.
From a young age, Alangari has had an interest in the healthcare field. His father's career as clinical psychologist spurred his desire to become a physician, a path his three sisters would take, as well. To follow in his family's footsteps, he attended King Saud University in his hometown of Riyadh, Saudi Arabia, and completed a year of pre-medical preparatory courses. The university admitted him to its pharmacy program, but he decided to search for new opportunities in the United States.
Still interested in a medical career, Alangari earned his bachelor's degree at Portland State University focusing on microbiology and molecular biology, community health education and health sciences. It was then that a conversation with the dean of the School of Public Health would change his career path.
"He explained that physicians treat individuals while public health professionals treat a large population," he said of their discussion. "This was the point where I realized the importance of public health and what it can do to help humanity."
The reputation of WVU's School of Public Health, along with a recommendation from the Saudi Arabian Culture Mission, drew him to the program in Morgantown, West Virginia. Nearly 7,000 miles from his family in Riyadh, Alangari became part of another supportive community.
"I never had a trouble adjusting to Morgantown," he said. "In fact, the people here are very lovely and nice. The city is very quiet and small, making it perfect for studying and focusing on schoolwork."
The focus of Alangari's studies during his time at WVU was a PhD in Public Health Sciences. A concentration in epidemiology allowed him to prepare for a career in a field that is experiencing a shortage in his home country, a role that he hoped to fill upon completion of his degree. Building on his master's degree in the same discipline, he says the doctorate program tested his patience, dedication, professionalism and critical thinking.
"Even though it was challenging, I really enjoyed every aspect of it," he said. "My classmates have different opinions on public health matters, and it was very enlightening to see these issues from different perspectives."
The faculty in the School were also instrumental in his academic journey.
"With no exception, all the professors at WVU are knowledgeable and passionate about their subject," he said. "They also have many connections. I always wanted to work with Dr. Yasmin Altwaijri and I got this opportunity with the help of our respected faculty."
Alangari worked closely with Dr. Altwaijri, senior scientist and head of epidemiology research at King Faisal Specialist Hospital and Research Centre, and his mentor, Sarah Knox, PhD, on his research project. Focusing on mental health services in Saudi Arabia, the research team's goal was to gather data that would help inform future policy decisions aimed at optimizing the use and availability of services.
Following graduation, Alangari returned to his hometown to continue doing the work he set out to do when he left in search in new opportunities. Instead of returning as a physician, he is now a public health researcher who is also serving as an assistant professor of epidemiology and program director for the Master of Public Health in Epidemiology and Biostatistics at King Saud bin Abdulaziz University for Health Sciences. Through teaching, he aims to prepare the next generation of epidemiological researchers who influence policy changes for the betterment of the entire population.
"Epidemiology is the basic science of public health," he said. "Today, epidemiologists are a critical component of our lives."