Sam Wilson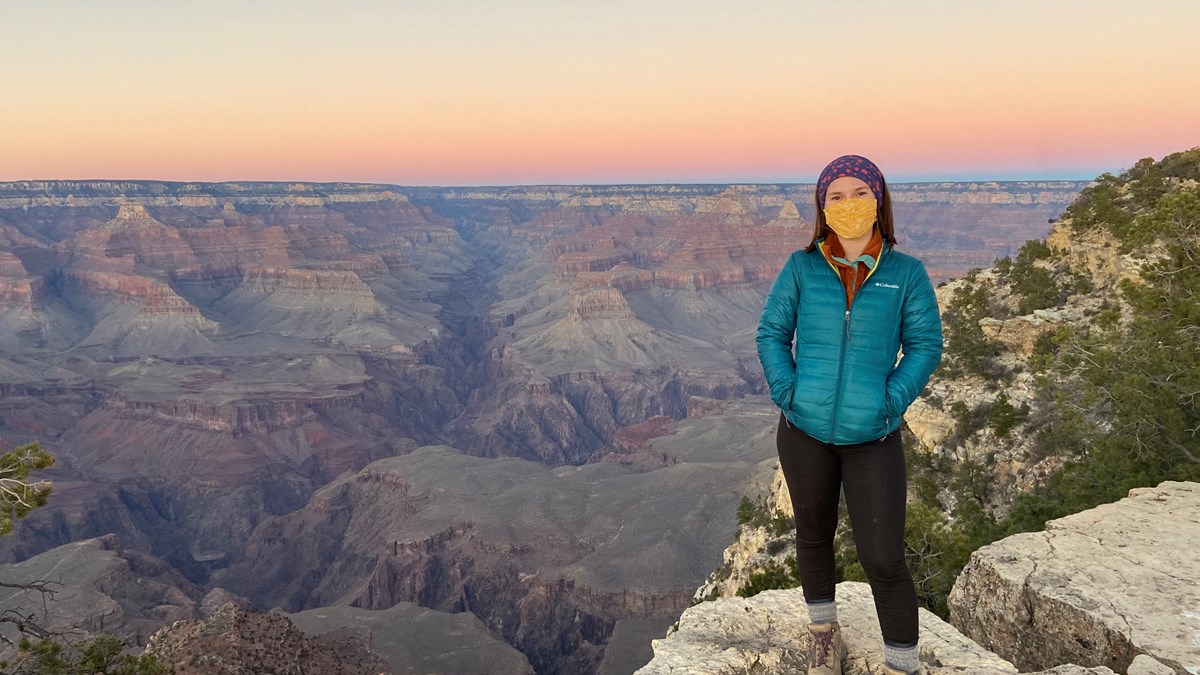 I have made some amazing, lifelong friends at WVU and I know I will always cherish my experiences meeting and spending time with them.
When did you know that you wanted to study public health?
I knew I wanted to study public health during a medical service brigade to Nicaragua during my freshmen year. I was previously pre-med, but when I went on this trip I saw that so much can be done at the community level. We saw patients in the clinics that had problems that easily could have been prevented with public health measures. I wanted to learn more and dedicate my career by working upstream from the manifestation of the problems.
What is a moment you realized
public health was the right fit for you?
The moment I realized public health was for me was during my first semester of the major when I realized how much I was loving learning again. In my previous major I was not enjoying what I was doing and reading the textbook and going to class were a chore. However, in public health I loved what I was learning, and I was eager to learn. I knew I was in the right place when I realized that.
Have you had any particular members of the faculty who made an impact on you while studying at WVU?
I took Introduction to Health Policy with Dr. Allen my second semester in the major and it changed my perspective on the extent to what public health can be. That class is where I first started considering going to law school. Dr. Allen helped to encourage my love for policy and gave me career advice and helped me to network even after I had her in class. Another amazing member of the faculty that I have had the chance to work with is Dr. Davis. I took his Project Management class and was able to TA for him the next semester. I have learned so much about working in teams and leadership skills from my interactions with Dr. Davis. He is always so willing to give me career advice or help me with a problem I may be experiencing along the way. He has been such a great mentor and professional to work with in my time at the School of Public Health.
Tell us about your field placement experience.
My field placement is with the West Virginia Center on Budget and Policy and the WV Hub. I am working with a team of other students to establish a mentorship program for youth aging out of foster care within the CASA for Kids program in Monongalia County. I am working with people at CASA for Kids and helping to figure out how to run this program in the future. I have been making a project plan during this semester to ensure success. I have learned so much about project planning, nonprofit organizations and working with others. We are currently still in the process of planning and working toward the program.
What are some unique or interesting experiences you've had during your time at WVU?
I've been so fortunate to be involved in multiple different amazing parts of this university. I think some of my favorite experiences I had were with Adventure WV and my time working for them as a summer trip leader. I worked with them for two summers and led ten trips in total. I got to meet so many incoming freshmen and be a big part of the first part of their college experience.
What do you want to do after graduation?
After graduation I will be attending the WVU College of Law. I plan on studying public interest law and I am interested in continuing my work with children, families and victims of domestic violence in the future. I hope to someday use my experience in public health and law to help inform policies at the state level to help these communities.
What would you tell prospective students about the School of Public Health?
The School of Public Health is a great place to get your undergraduate education. The faculty are welcoming and helpful. I have had so many faculty members so willing to have a meeting with me and talk about my future. It is a small knit community of people all wanting you to succeed.
Why should someone choose WVU to study public health?
WVU's partnership with the state of West Virginia allows for a lot of really amazing research opportunities in the School of Public Health. Also, learning about public health in an area with a specific need for public health infrastructure allows for a different perspective than I think someone would have if they studied public health somewhere else.
What advice would you give to your freshman self?
I would tell my freshman self to remember to love what you are learning about. As a freshman I was in a major that I didn't necessarily enjoy learning about and I didn't start enjoying my time in college until I changed my major to public health. I think it is so important to be passionate about what you are studying, and public health gave me that.
What will you always remember from your time at WVU?
I will always remember the friends that I made at WVU. I am still best friends with my freshman year random roommate! I have made some amazing, lifelong friends at WVU and I know I will always cherish my experiences meeting and spending time with them.