Meagan Stabler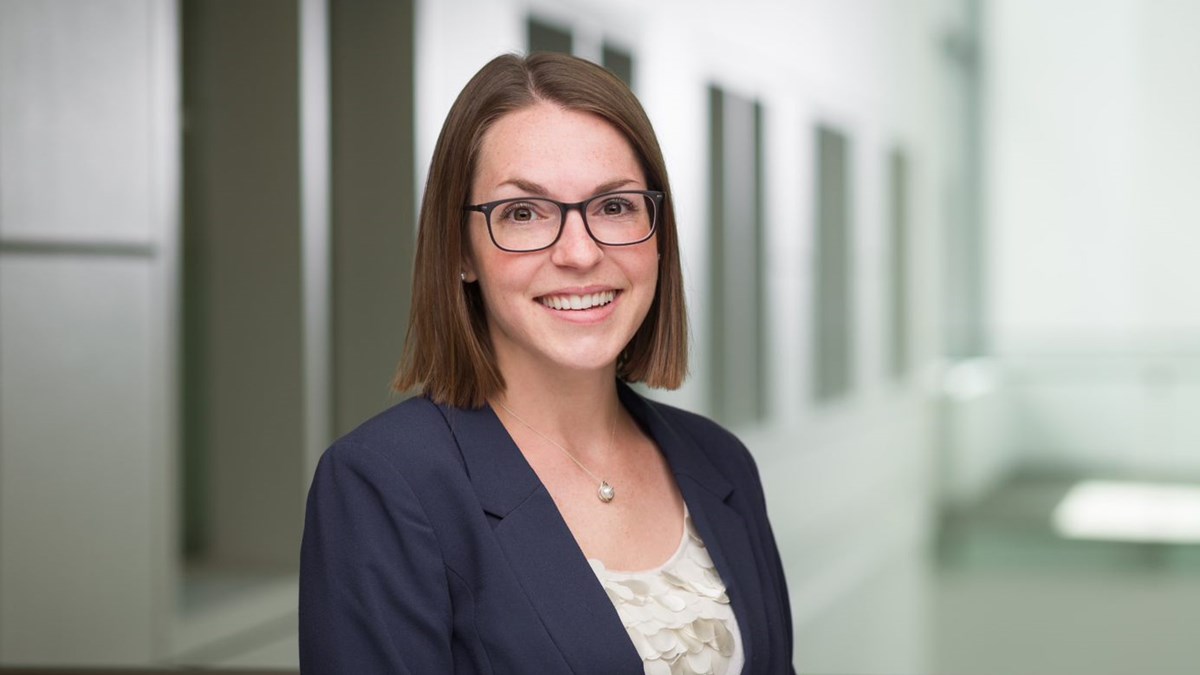 Public health is the ability to give back to my community—whether it's indirectly through research or directly, through policy change or applied public health programs via a local health department.
Briefly describe your current role as a public health practitioner. 
For the past four years, I served as a senior research scientist and a research and grant program director for the Department of Epidemiology at the Geisel School of Medicine at Dartmouth College. In this role, I conducted various types of research projects, developed and published peer reviewed manuscripts, wrote grants and managed three large National Institutes of Health (NIH)-funded projects. I am transitioning into a new role as an assistant professor and executive director of the Northern New England CO-OP Practice & Community Based Research Network (NNE CO-OP PCBRN).  
Why did you choose WVU for your public health education?
I went to West Virginia University as an undergraduate and I fell in love with Morgantown and the people in it. While at WVU, I met a few faculty members who earned Master of Public Health degrees and I was immediately drawn to the breadth of work one can do with a public health degree. There are endless opportunities to carve your own path and cultivate a career when you are passionate about public health.  
I joined the program prior to the inception of the School of Public Health. The idea that my cohort could be a part of building a legacy for West Virginia through the accreditation of the new School of Public Health was exciting.  
How did WVU and your experiences in the School of Public Health prepare you to be a public health professional? 
I think it's important that the WVU School of Public Health requires their PhD students to complete three research rotations. This was an incredibly beneficial opportunity to meet and work with different researchers in various content areas. It allowed me to tailor my research interests and build my dissertation committee during my first year of study. I was exposed to the impactful work WVU Extension was doing around healthy food security and physical activity, where I helped facilitate focus groups with community members.  
My time as a student was filled with compelling courses and many positive faculty interactions. During another research rotation with Dr. Lesley Cottrell, I published a first author manuscript using the CARDIAC Project data. I recall a particularly interesting conversation held between the teacher and students in an Exercise Epidemiology course I took with my dissertation chair, Dr. Peter Giacobbi. A seemingly simple study critique led to a transformative learning opportunity that resulted in a first-authored scientific comment publication! 
In addition to the research and course work, I'd be remiss not to mention my formative experiences working as a graduate student researcher at the WV Injury Control Research Center and as a graduate consultant for the Clinical Research Design, Epidemiology, and Biostatistics (CRDEB) core of the West Virginia Clinical & Translational Science Institute (WVCTSI). The skills developed serving as a liaison between clinical researchers and senior statisticians still benefit my work as a public health professional today.   
Tell us about your hands-on experiences. 
Although I didn't have a specific field placement experience, I participated in many volunteer activities through the School of Public Health. These experiences allowed me to address timely public health needs in my community while providing the opportunity to learn new and interesting data collection methodology.  
After the devastating Elk River chemical spill in 2014, I joined a group of WVU School of Public Health students who traveled to Charleston and the surrounding area to conduct a Community Assessment for Public Health Emergency Response (CASPER). We partnered with the CDC and WV State Health Department to knock on doors (following a systematic sampling methodology) and collect data to inform the chemical spill disaster effect and needed relief efforts. 
In 2014-2015, I served as a fair housing tester for the Northern West Virginia Center for Independent Living, where I surveyed housing in the Morgantown area to identify and report unlawful housing discrimination and unreasonable accommodations. This was a pivotal experience that opened my eyes to potentially hidden discrimination based on race, sex, age, disability or other characteristics that can present in our everyday lives.  
Another memorable experience was when I served as a primary data collector for the Smoke Free Mon County program in 2012. I collected air samples in local bars and restaurants in Morgantown before and after a county-wide smoking ban was enacted. This experience highlighted the impact research can have on enacting and enforcing policies that directly relate to the public's health.  
What advice would you give today's Public Health students? 
Give yourself grace and patience to learn what you're passionate about; not a specific job or content area, but generally what kind of work and environment excites you. Passion drives productive work and cultivates positive relationships. If you can figure out what drives you, lean into it, and be brave enough to put yourself out there – vulnerabilities and all – that's when the magic happens.  
An example from my own experience that really brought this advice home for me occurred when I was writing my dissertation on neonatal abstinence syndrome (NAS). I wanted to learn more about the clinical, patient and family experience of individuals impacted by NAS. So, I volunteered at Ruby Memorial Hospital as a NICU cuddler. Although I spent my days and nights researching NAS, the amount that I learned from books paled in comparison to what I learned in-person from observing the clinical setting.   
Similarly, I also volunteered with the West Virginia Perinatal Partnership to learn more about public health initiatives happening in real time across the state. These experiences helped me become a more well-rounded doctoral student and public health researcher.  
What does public health mean to you?
I see public health as the ability to give back to my community—whether it's indirectly through research or directly, through policy change or applied public health programs via a local health department. It's unique that one field of study can influence the population's health at every level.