Kearnan Kulow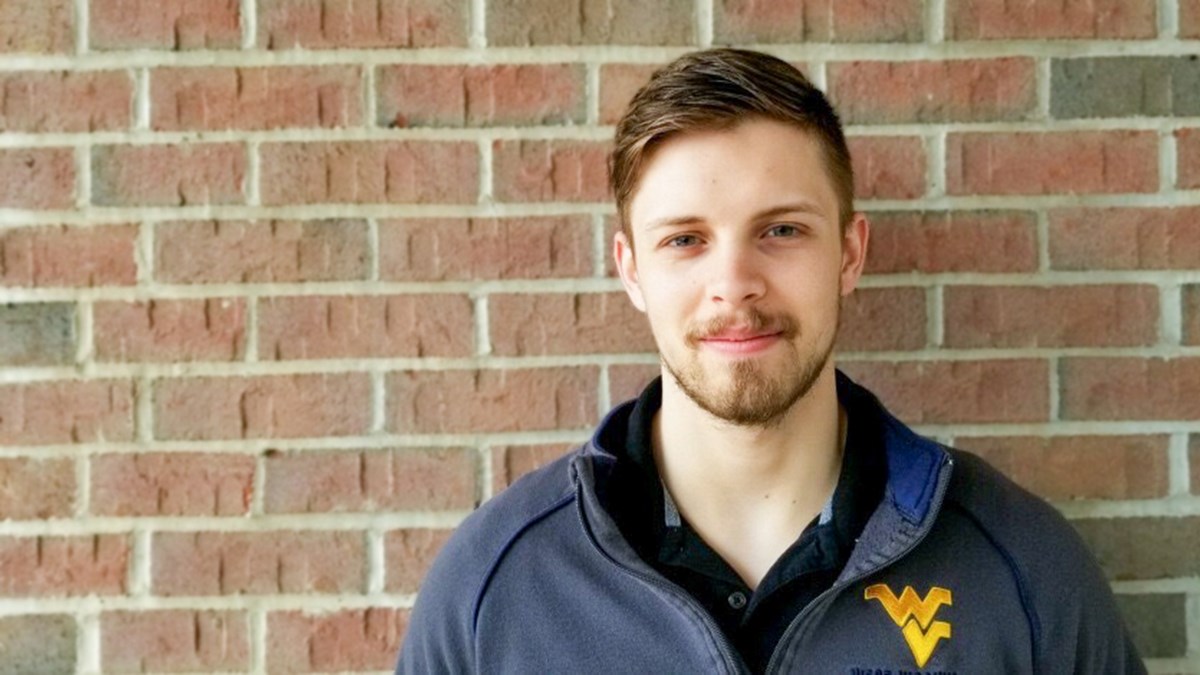 If I had to list a single reason as to why public health is important to the community, it's that it gives everyone a voice when it comes to their health and wellbeing.
What made you want to join the Army Reserves?
My family has an extensive history when it comes to serving in the military. My father served in the Navy, his father in the Air Force and my great-grandfather serving in the Army. The thought of serving my country was always on my mind to some degree. My first year at college led me to experience some real culture shock. I struggled to adapt, and I knew that I needed to step back and reassess how I approached things. I knew the military would teach me life lessons and give me the structure that I needed at the time. So, I enlisted in the summer of 2013 and continued to serve until October 2019. In fact, I'm trying to get back in by commissioning as an officer.
What was your service position?
My Military Occupational Specialty (MOS) was 68W – Healthcare Specialist, now known as Combat Medic Specialist. After four years, I reached the rank of Sergeant/E5. I chose this MOS because I was always interested in medicine and taking care of others. In fact, my initial plan was to join the U.S. Navy as a Hospital Corpsman as active duty and become a Fleet Marine Force (FMF) medic.
How do you feel serving for the Army Reserves has impacted your education, career and overall outlook on life?
Serving in the U.S. Army Reserve had a major impact on every aspect of my life, some good and some bad. It gave me a set of skills that many people struggle to learn early in life, such as discipline, time management, leadership and more. These skills also grew the further I progressed my military career; especially once I became a non-commissioned officer (NCO). However, as with most things, there were downsides. I often had to miss classes and exams during undergrad, and at one point had to go on orders for four weeks in the middle of my junior year, which was not ideal at all for someone majoring in biochemistry. These downsides though are far outweighed by the positives. I met some amazing people and have made lifelong friends I know I can always count on. If I had to choose again, I would choose to serve every time.
What drew you to public health?
I chose public health because I wanted to make a broader impact after having experienced the clinical side of healthcare. This was reaffirmed when I started to dig into what public health was, the different areas and the impacts that have been made by the field.
What would you like to accomplish within public health?
As public health professionals, we all want to make large impacts on huge populations. For myself, I'd like to advance our understanding of occupational health. Most of the workers I come across in my profession have no idea what it is that I do, or why I do it. I mean, let's be honest, most people aren't told of the health hazards associated with the job when they apply for a position.
What is industrial hygiene? How are you implementing it in your job right now?
Industrial hygiene is the science and art of recognizing and mitigating hazards in the workplace. Some people tend to lump it with safety and, although we work together, there is a clear distinction between the two professions. Currently, I'm an industrial hygienist for Marathon Petroleum. My main focuses tend to be on the chronic hazards associated with every task conducted, such as silica, asbestos, organic vapors, welding fumes, etc. – the stuff most people don't think about when you chat about workplace health. Typically, I'll look to see what kind of work is being conducted in the refinery, which unit it's being conducted in and how it's being conducted. This lets me determine all the potential hazards for this one task and how we can mitigate any exposure to the worker so that there aren't any negative health effects.
In all the many disciplines that fall under public health, why industrial hygiene?
In the beginning it was because of two things: it was an area in which my undergrad degree was able to be utilized and benefit me, and it paid well with good job prospects. However, when I started the program and got into my internships, it grew into fascination with the field. I've been able to use some cool technology, meet brilliant individuals and have a direct impact on workers' health. Now that I'm working full time as an industrial hygienist, I can honestly say that I love my job and am glad I chose the discipline that I did.
Why the West Virginia University School of Public Health?
It was home. I received my undergrad degree from WVU, met my wife at WVU and grew up as an individual while there. It just made sense, and my memories of the school reflect that. The faculty were engaging and always willing to discuss things, especially when something didn't click, and they truly cared. When I was offered an internship with Marathon my last semester of grad school, the faculty and administration worked to come up with a plan so that not only could I conduct my internship, but also graduate on time.
How do you think the school set you up to succeed?
I think they set me up well if I'm being honest. The School of Public Health is still growing, still making connections, but they tried their hardest to set me up for success post-MPH. They pushed for internships and practical experience all the time, and even established a working relationship with CDC NIOSH to help those of us interested in occupational health experience it first-hand.
Why is public health important to communities?
Public health is important to the community for many reasons. It's hard to say it's one thing, because it impacts every person differently. It's establishing a policy so that ramps or elevators are required whenever stairs are present, creating bicycle lanes and parks, funding public transportation options, needle exchange programs and homeless shelters. That being said, if I had to list a single reason as to why public health is important to the community, it's that it gives everyone a voice when it comes to their health and wellbeing.
Did you have any struggles within school, the reserves, etc.?
I did have some struggles, of course. I had to deal with time management more than ever during graduate school. I lived about an hour away and had to commute daily for class while juggling internships and my commitment to the reserves. It was stressful at times, especially the days when I had to leave home at 6 a.m. and then get home at 9 p.m. due to my class schedule.