Mindy Sharon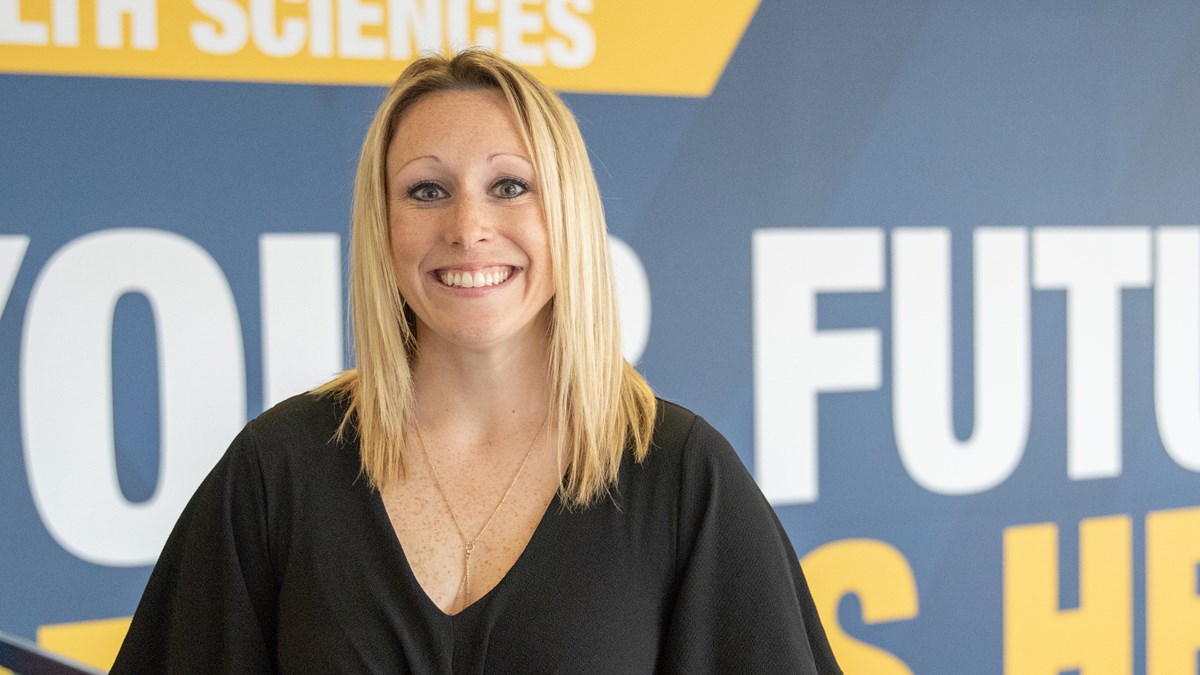 I had a lot of great experiences in the School of Public Health. The faculty I worked with gave me the skills and opportunities to be able to live out my dreams.
What did you like best about the MPH program at WVU?
Something I really enjoyed about the MPH program at WVU was how wide spread it was. I had the opportunity to engage with people in different departments all throughout the School of Public Health. Being inclusive of all departments and not being siloed into one field really helped me grow.
The most surprising thing about my degree in Public Health was how much experience it gave me. I didn't really know what to expect going into it, I just knew that I wanted to learn more about the field. Going into the MPH program allowed me to work in different areas of public health, and it was surprising that I got to get right into the community right way. I was traveling throughout the state of West Virginia to different counties to do needs assessments and help with different research projects. Being able to jump right into the field was something totally unexpected and I loved that part about it.
Did any particular faculty members make an impact on you while at WVU?
I had a great experience working with a wide breadth of faculty in all the disciplines across the School of Public Health. In Social & Behavioral Sciences, I really enjoyed working with Dr. Danielle Davidov as well as Dr. Alfgeir Kristjansson. I got to work closely with them on research and scholarship efforts that led me to my position in Emergency Medicine. In Health Policy, I really enjoyed working with Dr. Lindsay Allen. I collaborated with her in my EM position and she is a great female role model for me.
The faculty I worked with gave me the skills and opportunities to be able to live out my dreams. Without them, I wouldn't be in the position I'm in now – able to pursue my dream of becoming a physician and taking care of the community just like I've always wanted to.
What is your current position?
Prior to beginning medical school in 2019, I was the director of research and scholarship in the WVU Department of Emergency Medicine.
I loved overseeing all of the research and my responsibilities were wide and fun. I worked on survey designs, I worked with patients, I taught students how to enroll patients in the clinic settings as well as the emergency department, and I helped with writing manuscripts and presentations.
Why did you choose WVU?
I chose WVU initially for my undergraduate degree and be an NCAA Division I athlete. That was the only way I was really going to be able to afford to go to college and it was a great opportunity for me to become a part of the University. Being an athlete at WVU was a great way for me to meet people from all over the world. That opportunity allowed me to come out of my shell and learn how to talk and engage with people better. And I really wanted to refine those skills and continue my education. So that's when I made the jump from my undergraduate degree to my master's in public health. I feel like that experience allowed me to really thrive.
What does public health mean to you?
To me, public health is on an individual and societal level. When I think of it on an individual level, I think of the health and wellbeing overall of that person – physically, mentally and spiritually. On the community side, public health is being together, working together towards a common goal of the general health and wellbeing.