Ayne Amjad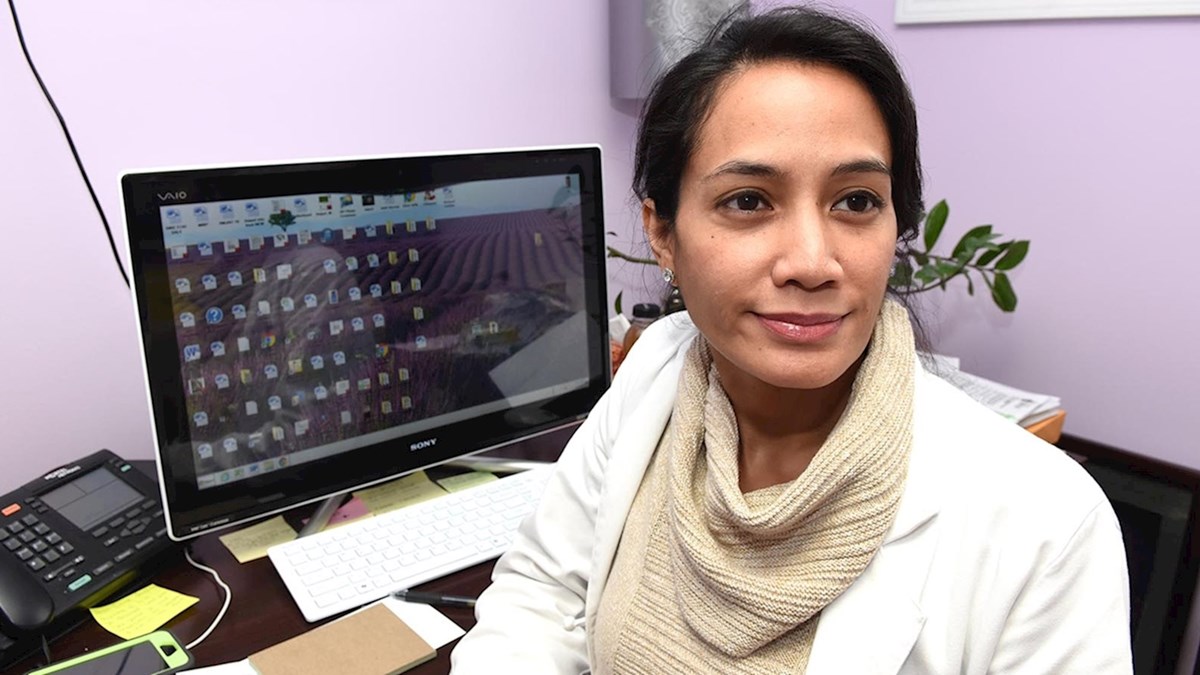 I am still passionate about working on the opioid crisis and the health and nutrition of the children in our state.
In her new role, West Virginia University alum Dr. Ayne Amjad will take the work she's already been doing in southern West Virginia and apply it statewide.
The Beckley native was appointed July 10 [2020] as the new State Health Officer and Commissioner of the Department of Health and Human Resources' Bureau for Public Health. Amid the COVID-19 pandemic, Amjad said she sees the role as an opportunity to make sure West Virginians stay safe.
"We are going to make that happen by continuing to encourage social distancing, face coverings, and proper hand washing techniques," said Amjad, MD, MPH.
In southern West Virginia, Amjad has been a long-time public health champion. In a state plagued by obesity and the opioid epidemic, she's led weight loss initiatives, as well as addiction treatment and therapy efforts. She also authored a weekly health column in The Register-Herald newspaper.
Following in the footsteps of her late father, Dr. Hassan Amjad, Ayne has continued advocating for residents in Minden, which was added to the Environmental Protection Agency's list of Superfund sites in 2019.
Most recently, Amjad has been leading the effort to slow the spread of COVID-19 in southern West Virginia. She established the first drive-through testing site in the region, as well as a mask-wearing campaign, #WearAMask, which was adopted by the Beckley-Raleigh County Chamber of Commerce.
"I am very excited and honored to be in this position," she said of her new state role. "While I am sad to have left my patients and my staff, I see the state of West Virginia as 'my patient' now, and I want to do the best that I can for everyone who lives here."
Since 2010, Amjad has been a private practice physician, specializing in internal medicine and preventive health care, serving patients in Beckley, Oak Hill and Princeton. She also is the assistant program director of Encompass Health in Princeton and the medical director of PCH Home Care in Beckley.
Previously, Amjad served as the project coordinator of the Beryllium Research Team with the National Institute of Occupational Safety and Health, and as a Centers for Disease Control and Prevention fellow.
Amjad holds a bachelor's degree in biochemistry from Virginia Tech, a master's degree in public health from West Virginia University, an M.D. from Marshall University, and studied internal medicine at Allegheny General Hospital.
She graduated in 2002 from the WVU Master of Public Health program in the then-Department of Community Medicine, which was part of the School of Medicine. The degree program is now housed in the School of Public Health, which officially opened in 2012. Amjad said her time at WVU helped build the foundation for her leadership in public health.
"Each day, we learned something new," she said.
Amjad said she continues to learn in her new role, and while COVID-19 is at the forefront of her work right now, she added, "I am still passionate about working on the opioid crisis and the health and nutrition of the children in our state."
Learn About Dr. Amjad's Work