Ksheeraja Sriram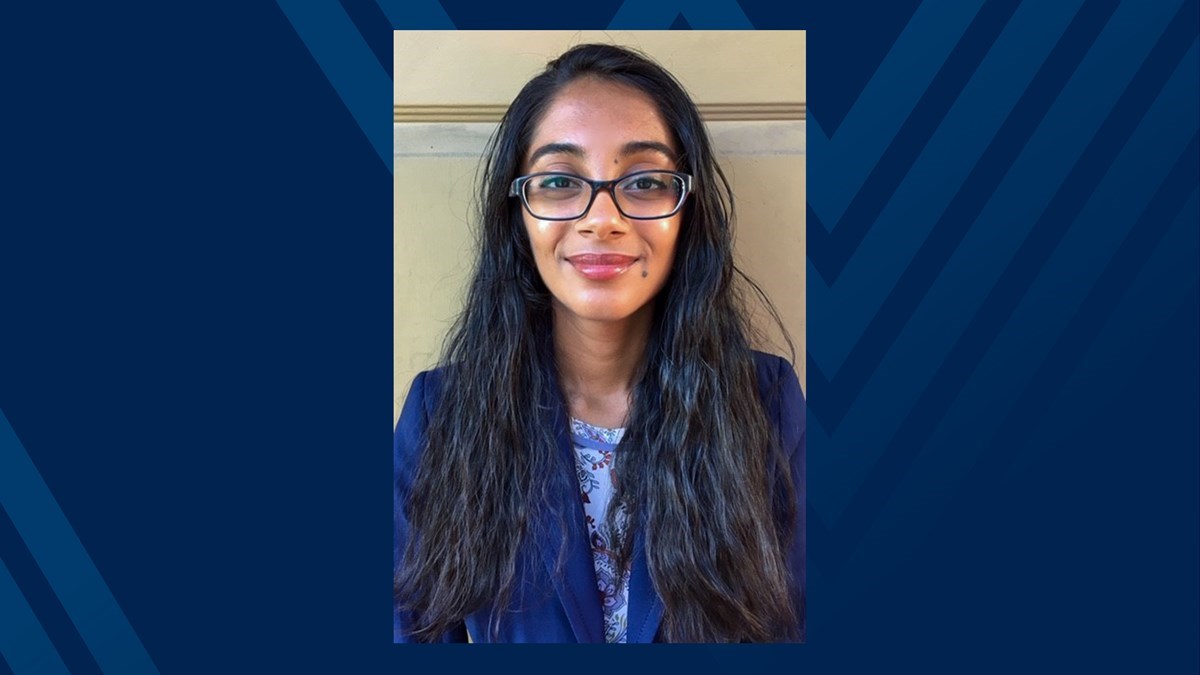 The public health program is incredibly welcoming and brimming with opportunity. No matter where your interests lie, you will find classmates who share your passions and professors who support you.
What does public health mean to you?
Public health is about caring for entire populations, rather than individuals. It means preventing disease, providing education, and implementing policies in order to improve communities' quality of life. To me, public health is also about advocating for and empowering the most vulnerable populations in our society.
When did you know that you wanted to study public health?
I decided to study public health near the end of my senior year of high school. I knew I wanted to go into healthcare and initially thought I would study biochemistry. However, I decided that I was more interested in learning about "big-picture" issues related to healthcare, so public health seemed like the perfect fit.
Why did you choose to study Public Health at WVU?
I'm a Morgantown native, so I naturally had some bias towards WVU. I found out about WVU's public health major around the time I was making my college decisions. At that time, the major was new and fairly small. I was really excited about the prospect of being part of such a close-knit and supportive program.
Have any particular faculty members made an impact on you while at WVU?
Dean Hunt was my adviser for most of my time at WVU, and she is absolutely wonderful! She always took the time to talk with me about my interests and goals. She really cares about students and I'm very grateful to have had her as my adviser. And Dr. Christa Lilly, my thesis adviser, has been a fantastic and incredibly supportive mentor.
What unique experiences have you had during your time at WVU?
Along with two other WVU public health students, I had the chance to participate in the Milken Institute Future Health Leaders program. This was a great opportunity to apply the skills we learned in class to real-world public health problems. We even got to make a trip to Washington, D.C., to present our work at the Milken Institute Future of Health Summit.
Tell us about your field placement experience.
I didn't have a traditional field placement experience. Instead, I completed an honors thesis under Dr. Christa Lilly. My project focused on identifying risk factors for neonatal intensive care unit admission in West Virginia infants. Dr. Lilly was the best mentor I could have asked for. She let me come up with ideas and try to solve problems myself, but was always there to help and offer advice when I was stuck. Working with Dr. Lilly gave me a new understanding of the process of doing research.
What do you want to do after graduation? What is your ultimate career goal?
After graduation, I will be attending medical school at the University of Pittsburgh School of Medicine. I am broadly interested in pediatrics and psychiatry, and I look forward to exploring both fields as a medical student. My other major interest is global health. I don't know exactly where I'll end up career-wise, but I hope to focus on treating children in underserved communities.
What are some activities you have been involved in at WVU?
One of my favorite activities has been volunteering at the WVU Children's Hospital. I really enjoy working with kids of any age, so the experience has been extremely rewarding. I was also involved as a volunteer with the Student Wellbeing Ambassador Team and as an undergraduate teaching assistant in the biology department.
What advice would you give to your freshman self?
WVU offers so many wonderful opportunities, both within and outside the School of Public Health. Take advantage of them by exploring new clubs, taking classes outside your major, etc. Also, talk to your professors! Most professors at WVU really take an interest in their students and are so kind and helpful.
Why should someone choose WVU to study public health?
The public health program at WVU is incredibly welcoming and brimming with opportunity. No matter where your interests lie, you will find classmates who share your passions and professors who are willing to support you.